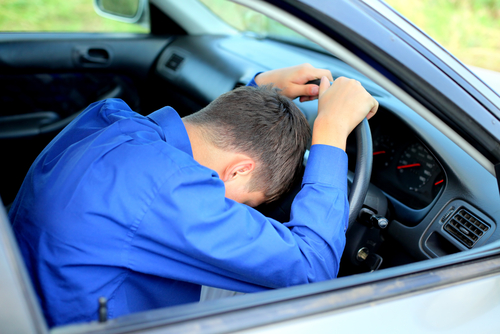 The legal drinking age across the country is 21. Yet, there are many individuals under the age of 21 that routinely engage in drinking. Underage drinking can not only have health implications, but it can also put you at risk of very serious legal charges. In addition to a minor being caught engaging in underage drinking, they may also face more severe of fines if they are caught driving under the influence.

Driving under the influence of alcohol is illegal in all 50 states. However, most states have a minimum blood alcohol content (BAC) level which is around .08 percent. Drivers who are under the age of 21 may face charges way under that level, even if it is less than 0.01 percent.
Hamilton Township's Zero Tolerance Laws

These zero tolerance laws apply to any intoxicated minor who is in the driver's seat of a motor vehicle. Under these laws, you do not necessarily need to be operating the vehicle at the time of arrest. These strict zero tolerance laws can complicate the legal process.
In an effort to combat underage drinking and driving, the Federal Government has required all states, including New Jersey, to suspend the license of impaired minors. Additionally, minors who are caught operating a motor vehicle under the influence may face additional penalties including probation, fines, and even jail time.
Determining Blood Alcohol Content Levels
Navigating DUI and DWI cases can be complex because the legal charges are often based on the blood alcohol content levels. It tends to be trickier with adults because there is a higher BAC limit. However, most states have minimum BAC limitations for minors with New Jersey being just 0.01 percent.

Although this determines that any minor with pretty much any level of alcohol in their system will face legal consequences, higher BAC levels will usually face the most severe of charges.
Consequences of an Underage DWI/DUI in Trenton
While these laws are meant to protect minors from the dangers of drinking and driving, it also means that a single mistake can have significant consequences on your life. Expensive fines may be difficult for a minor to come up with. Additionally, jail time and probation can prevent a minor from attending school or being accepted into a college.

With so much to lose, it is extremely important that you work with a lawyer that is experienced in minor defense. Rehabilitation is sometimes an option which involves counseling, probation, community service, and drug and alcohol educational classes that are meant to educate the minor on the consequences of their actions. In some cases, completing these terms can help to have the minors record sealed, allowing them to learn from their mistakes and move on with the rest of their life.

There are many things that can influence the sentencing following an underage DWI/DUI including:

·  Age at the time of arrest
·   Prior offenses
·   BAC level
·   Details of the arrest
·   Academic and career record

Unfortunately, children that are 18 or near 18 years old may be tried as an adult. If you are tried as an adult, you would face much more serious consequences than if you are tried as a minor.
Contact an Experienced Hamilton Township DWI Defense Attorney About Your Underage Drunk Driving Charges in New Jersey
Has your underage child been charged with a DWI or DUI offense in New Jersey? A drunk driving conviction could leave them with a permanent record, and it could result in their driver's license being suspended for a very long time. That is why it is imperative that you speak with a qualified DWI defense lawyer about their case. The lawyers at the Law Offices of Lauren E. Scardella represent clients charged with drunk driving, breath test refusal, and related offenses in Hamilton, Trenton, Ewing, Lawrence, Princeton, East Windsor, West Windsor, Hopewell, and Robbinsville and throughout New Jersey. Call 609-587-1144 or fill out our confidential online contact form to schedule a free consultation about your case. We have an office located at 2653 Nottingham Way, Hamilton, NJ 08619.

The articles on this blog are for informative purposes only and are no substitute for legal advice or an attorney-client relationship. If you are seeking legal advice, please contact our law firm directly.