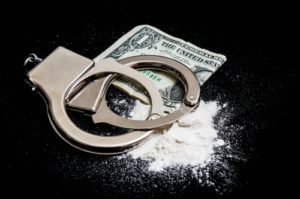 More charges have been levied against a co-owner of a waterpark who was previously implicated in the decapitation death of a 10-year-old boy. The co-owner, identified as Jeff Henry, has now been charged with hiring someone for sex and drug possession. Henry is the co-owner of Schlitterbahn in Kansas City.
Henry surrendered to police at the end of October and was then released on $100,000 bail. Henry has not spoken to the press about the new charges.
On top of these new charges, Henry is already facing a charge of second-degree murder from an incident that occurred in August 2016. Henry has been accused of rushing the attraction that 10-year-old Caleb Schwab was killed on into service.
The ride was known as the Verruckt water slide, which was 17 stories tall and was called the world's largest water slide. Henry is just one of the multiple people who were charged in the accident and Henry faces other charges related to it. The deconstruction of the slide began on Tuesday, October 30.
Common Drug Charge Defenses
If you are facing drug charges stemming from any type of incident you should never simply plead guilty and wait to see the punishment you will be handed. There's a system in place that allows you to fight for your rights and freedom. That's why it's best to have an experienced criminal defense attorney by your side every step of the way.
A good defense to drug charges could very well lead to the charges being reduced or even dropped. It all depends on the amount of evidence you have working in your favor when presenting the defense to the charges. If there isn't enough evidence to aid in your defense then you likely will face the original charges and if convicted, the sentencing that comes with those charges.
A common defense to drug charges is that they were planted on your person, in your car, or in your home. Now, they might not have been planted by the police, but perhaps by someone you know who wants to see you get into trouble. It's not uncommon for someone to get into your car and have drugs on them only to dump them when stopped by an officer and blame them on you.
Another defense to drug charges you can use is that the evidence was misplaced. This defense would be brought out if your case reaches trial. If the drugs that were confiscated from you can no longer be found in the evidence room then you have a big chance at having the charges dropped or reduced.
Defending drug charges that have been levied against you can be very difficult. You will need quite a bit of evidence, testimony, and an alibi in some cases. Not all of the defenses mentioned in this post will work for your case. Each drug case is different. You cannot rely on what someone else tells you about their case and hope it works for yours. Instead, you must consult a criminal defense attorney who works in the drug sector in an effort to have the charges reduced or dropped.
Contact an Experienced Hamilton Township Criminal Defense Lawyer About Your Drug Possession Charges in New Jersey
Were you arrested or charged with drug possession or distribution in New Jersey? The consequences of a conviction could be severe, leaving you with a permanent criminal record and possibly even sending you to jail. That is why you need to speak with a qualified criminal defense attorney as soon as possible about your case. The attorneys at Law Offices of Lauren E. Scardella have successfully represented clients charged with drug possession in Hamilton, Trenton, Ewing, Lawrence, Princeton, East Windsor, West Windsor, Hopewell, Robbinsville, and throughout New Jersey. Call 609-372-5285 or fill out the online contact form to schedule a consultation with a member of our legal team. We have an office conveniently located at 2653 Nottingham Way, Hamilton Township, NJ 08619.
The articles on this blog are for informative purposes only and are no substitute for legal advice or an attorney-client relationship. If you are seeking legal advice, please contact our law firm directly.