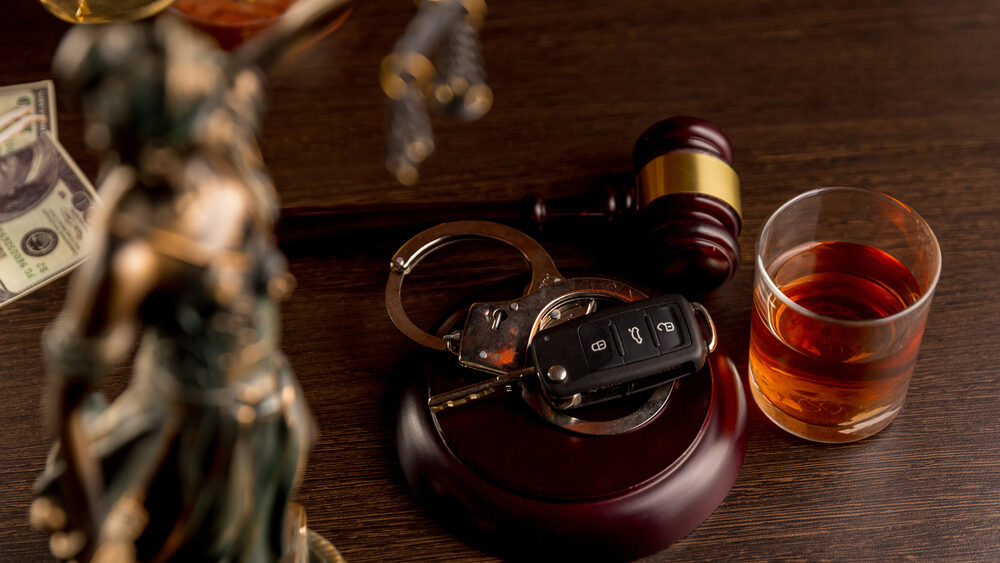 DUI Defense Lawyer in East Windsor, NJ Has Experience Fighting Complex DUI Charges in Mercer County and Throughout New Jersey
At Aydelotte & Scardella Law, our East Windsor DUI attorneys are dedicated to protecting your rights and helping you achieve the best possible outcome in your DUI case. With decades of experience defending clients in East Windsor and throughout New Jersey, we have the knowledge and skill to help you navigate the complex legal system and fight your DUI charges.
If you have been arrested for a DUI in East Windsor, NJ, you need an experienced DUI defense lawyer on your side. At Aydelotte & Scardella Law, we have a track record of success helping clients who are facing complex DUI charges. We understand the gravity of a DUI arrest and the potential repercussions it can have on your life. That's why we work tirelessly to protect you and your rights.
Multiple DUI Penalties in New Jersey
In New Jersey, the penalties for driving under the influence (DUI) or driving while intoxicated (DWI) become increasingly severe with each subsequent offense. If you are facing a second DUI offense within ten years of your first conviction, you could be subject to the following penalties and fines:
Monetary Fine: You may face a substantial fine ranging from $500 to $1,000.
Potential Imprisonment: There is a minimum mandatory jail sentence of 48 consecutive hours, which can extend up to a maximum of 90 days.
License Suspension: Your driver's license will be suspended for a minimum period of one year and can be extended up to a maximum of two years.
Ignition Interlock Device: Upon restoration of your license, you will be required to have an ignition interlock device installed in your vehicle. This device must be maintained for the period of license suspension and an additional two to four years after your license is reinstated.
Community Service: You could be ordered to complete 30 days of community service.
IDRC Program: You must satisfy the evaluation, referral, and program requirements of the Intoxicated Driver Resource Center (IDRC).
Automobile Insurance Surcharge: In addition to other fines, you will be obligated to pay an automobile insurance surcharge of $1,000 per year for three consecutive years.
Facing a second DUI offense can be overwhelming, and the potential consequences can have a profound impact on various aspects of your life. It is essential to seek legal representation immediately to protect your rights and explore all possible defense strategies. Consulting with experienced DUI attorneys, such as those at our firm, can significantly improve your chances of achieving a more favorable outcome in your case.
Possible DUI Penalties You Can Face in New Jersey
The penalties for a DUI conviction in New Jersey can be severe, depending on the circumstances of your case. If convicted, you may face fines, license suspension, and even jail time. Additionally, a DUI conviction can have long-term consequences, including higher insurance rates and a criminal record that may affect your employment opportunities. At Aydelotte & Scardella Law, we understand how devastating a DUI conviction can be, and we will fight to protect your rights and minimize the impact of a DUI charge on your life.
How an Experienced DUI Attorney from Aydelotte & Scardella Law Can Help You
A DUI attorney from Aydelotte & Scardella Law can help you in many ways. First, we can help you understand the charges you are facing and the potential consequences of a conviction. We can also investigate the circumstances of your arrest and determine if there are any defenses available to you. In some cases, we may be able to negotiate a plea agreement or have your charges reduced, minimizing the impact on your life. Ultimately, we will use our experience, knowledge, and skill to fight for your rights and help you achieve the best possible outcome in your case.
Contact Aydelotte & Scardella Law to Speak with Skilled DUI Defense Lawyers Today
If you have been arrested for a DUI in East Windsor, NJ, rest assured that Aydelotte & Scardella Law is ready to offer you the assistance you need during this difficult time. We fully understand the overwhelming and stressful nature of a DUI charge, and our team is dedicated to providing the support you require to navigate the legal system effectively.
Our experienced DUI attorneys are committed to guiding you through every step of the process and advocating for your rights. We recognize the importance of addressing your unique circumstances and tailoring our approach to your specific needs. To get started, we invite you to contact us without hesitation to arrange a free consultation, during which we can discuss your case in-depth and explore the best legal options available to you. Remember, you don't have to face this situation alone; we are here to help you every step of the way.
About East Windsor, NJ
East Windsor is a township located in Mercer County, New Jersey. With a population of just under 28,000 people, it is a relatively small but rapidly growing community. East Windsor is known for its excellent schools, beautiful parks, and vibrant downtown area. It is located near major highways, making it easy to access surrounding cities and towns, including Princeton and Trenton.
Frequently Asked Questions About DUI Charges in East Windsor, NJ
What should I do if I am arrested for a DUI in East Windsor?
If you find yourself facing an arrest for a DUI in East Windsor, the most crucial step you can take is reaching out to an experienced DUI attorney without delay. An attorney specialized in DUI cases can provide invaluable support during this challenging time, guiding you through the legal process with expertise and dedication.
How long will my license be suspended if I am convicted of a DUI in East Windsor?
The length of your license suspension will depend on the circumstances of your case, including the number of previous DUI convictions you have and your blood alcohol content (BAC) at the time of your arrest. Our DUI attorneys can help you understand the potential consequences of a conviction and work to minimize the impact on your life.