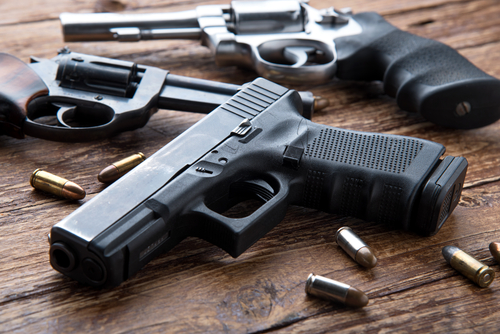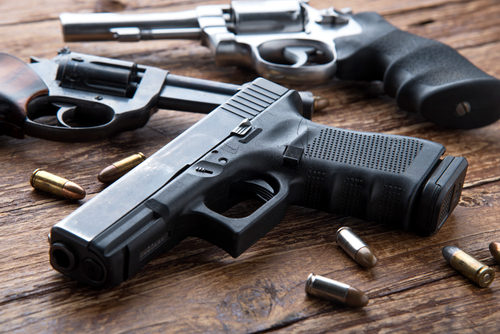 Gunfight in Pennsylvania
Earlier this month, U.S. Marshals arrested an individual who was wanted for participating in a gunfight that occurred outside of a high school in Delaware County, Pennsylvania. When you are arrested on either state or federal weapons offenses, it is critical that you speak with an experienced criminal defense attorney as soon as possible to discuss your options and to ensure that your rights are observed throughout the criminal process.
Individual Arrested by U.S. Marshals for Shooting
The United States Marshals service reported that they had arrested Haneef Payne, who was wanted on possession of a firearm and related offenses. Payne's charges stemmed from a gunfight that occurred on September 20 near Chester High School in Chester, Pennsylvania. The U.S. Marshals Service reported that Payne and another individual were captured on surveillance video "recklessly discharging firearms at one another." Although no one was hurt in the shooting, the other gunman in the surveillance video has yet to be identified.

Following the shooting, authorities offered a reward for information leading to Payne's arrest. The U.S. Marshals' Fugitive Task Force received word that Payne was hiding at a motel in Lawrence Township, New Jersey. Marshals went to the hotel, where Payne was arrested without incident.
Criminal Defense Attorney Lauren Scardella Helps Individuals Charged with Firearms Offenses
Although people have a constitutional right to keep and bear arms, states and the federal government can place restrictions on how and when people can discharge their firearms. Most states, including New Jersey, have laws that prohibit discharging a firearm under many circumstances, including firing a gun from a moving vehicle, firing a weapon across a highway, firing a weapon at an occupied building, or, as in the above case, discharging a firearm near a school.

New Jersey criminal defense attorney Lauren Scardella represents individuals who have been charged with unlawfully discharging a firearm or other firearms offenses. Because New Jersey has some of the strictest gun laws in the country, Attorney Scardella works tirelessly to thoroughly investigate the alleged events to put together a strong defense for your case, identifying weaknesses and areas for reasonable doubt in the prosecution's case. Although Attorney Scardella aggressively represents her clients, she also strives to treat them with compassion and respect during the difficult and stressful time of facing criminal prosecution.
What to Do If You Have Been Arrested for Unlawfully Discharging a Firearm
If you have been arrested and charged with unlawfully discharging a firearm or other weapons offenses, it is critical that you speak with a knowledgeable criminal defense attorney to ensure that your due process rights are protected. Remember that you have the right to remain silent in the face of police questioning and that you have the right to speak with an attorney prior to answering any questions. Don't try to explain the situation to the police without first speaking with an attorney; New Jersey's strict gun laws means there are many circumstances in which a seemingly-lawful carrying or use of a firearm is actually a criminal offense. And don't try to tamper with evidence that might be used in your weapons charges, such as trying to dispose of your firearms. Instead, let an experienced criminal defense attorney like Attorney Lauren Scardella handle your defense and make the prosecution prove its case beyond a reasonable doubt.
Contact an Experienced Hamilton Township Criminal Defense Lawyer About Your Firearms Charges in New Jersey
Were you arrested or charged with a weapons offense in New Jersey? The consequences of a conviction could be severe, leaving you with a permanent criminal record and possibly even sending you to jail. That is why you need to speak with a qualified criminal defense attorney as soon as possible about your case. Aydelotte & Scardella Law LLC has successfully represented clients charged with firearms offenses in Trenton, Ewing, Lawrence, Princetown, and throughout New Jersey. Call 609-372-5285 or fill out the online contact form to schedule a consultation with a member of our legal team. We have an office conveniently located at 2653 Nottingham Way, Hamilton Township, NJ 08619.

The articles on this blog are for informative purposes only and are no substitute for legal advice or an attorney-client relationship. If you are seeking legal advice, please contact our law firm directly.