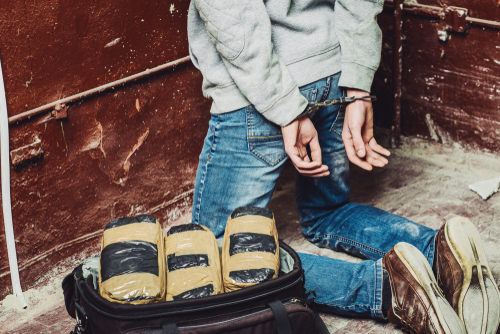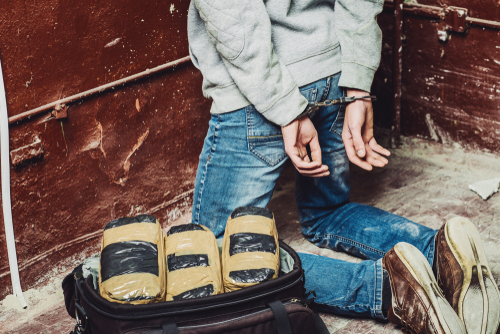 Overview of Drug Trafficking in New Jersey
As America fights the war on drugs, those charged with drug trafficking or similar charges tend to receive the highest punishment. While the laws involving drug trafficking are very straightforward, navigating unique situations like accomplices tends to be more complicated.
New Jersey Drug Trafficking Laws
Drug trafficking refers to the sale, production, movement, and distribution of illegal drugs or controlled substances. Drug trafficking charges are regulated by the Drug Enforcement Administration (DEA) and individuals charged with drug trafficking are subject to a felony charge.

The exact charges, however, vary depending on:

The class of the drug (Schedule I, II, III, IV, and V)
The amount of substance being trafficked
The criminal record of the person being charged
Additional details of the charge (violence or weapon carrying)
Despite these factors, the laws are very strict. A person who is charged with a drug trafficking charge with no prior record and a higher schedule drug may still face jail time. The idea behind strict charges for drug trafficking is because the individual was found with a large amount of the drug on their person, they must have been selling or had an intent to sell.
Consequences of a Lawrence Drug Trafficking Charge
The War on Drugs has been around since 1971 but the laws have continued to get more strict. Receiving a federal charge for drug trafficking runs the following consequences:

Prison time
Expensive fines
Loss of driver's license
Required drug counseling classes
Inability to leave jurisdiction
Avoidance of certain individuals
Random drug testing
Loss of right to own a gun
Loss of ability to vote
Determining Who is an Accomplice With a Trafficking Charge
An accomplice differs from the person charged with trafficking. This person is charged with helping the defendant commit the trafficking crime. In order to be charged as an accomplice for drug trafficking, there must be evidence that determines that the accomplice aided, counseled, encouraged, or took action to assist with the transfer of the drugs. Additionally, it must be proven that the accomplice not only completed the action but that they also were informed and aware of what they were doing.
Accomplice Versus Conspiracy Drug Trafficking
An accomplice differs from that of a conspiracist. With a conspiracist, more than one person is charged with the same crime. Instead of one person assisting the other, both defendants are responsible for trafficking the illegal substance. This is different from an accomplice, who assists with the illegal action of trafficking.
When to Seek Legal Counseling for a Trenton Drug Trafficking Charge
Because drug trafficking carries the risk of severe consequences, it is crucial that you reach out to a Trenton criminal defense lawyer as soon as possible. Not only it is important that you seek representation but that you choose a lawyer that is familiar with the drug trafficking laws as they relate to both conspiracists and accomplices. Aydelotte & Scardella Law LLC is dedicated to protecting your legal rights and will advocate on your behalf to ensure you receive a fair and just trial.
Contact an Experienced Hamilton Township Drug Defense Attorney About Your Trafficking Drug Crime Charges in New Jersey
Have you been charged with a drug related offense in New Jersey? A drug crime conviction can carry with it heavy fines, jail time, and driver's license suspension! That is why it is imperative that you speak with a qualified drug defense lawyer about your case. Aydelotte & Scardella Law LLC represent clients charged with use, possession, production, distribution, and related drug offenses in Ewing, Princeton, East Windsor, West Windsor, and throughout New Jersey. Call 609-372-5285 or fill out our confidential online contact form to schedule a free consultation about your case. We have an office located at 2653 Nottingham Way, Hamilton, NJ 08619.

The articles on this blog are for informative purposes only and are no substitute for legal advice or an attorney-client relationship. If you are seeking legal advice, please contact our law firm directly.