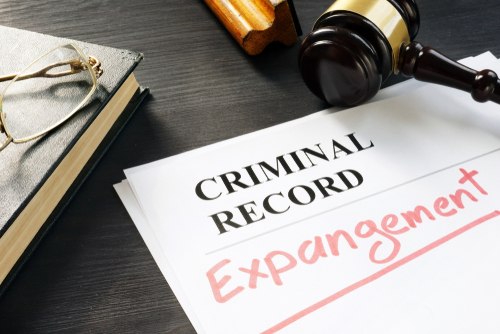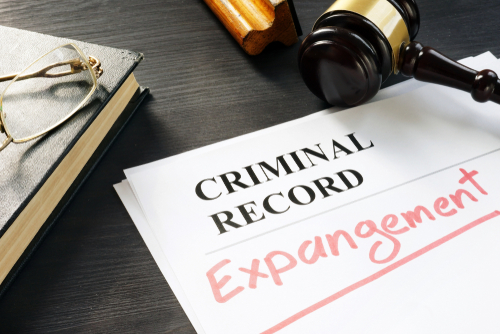 Wiping the Slate Clean in New Jersey
If you have a criminal record, either adult or juvenile, you know that it can negatively affect your life in so many ways. After you've served your time, you may be frustrated that a criminal record is preventing you from getting a job or meeting another life goal. The good news if you meet the requirements set out by New Jersey law, you may have the opportunity to erase your record. This is known as expungement. Here is a brief guide to clearing your name in New Jersey and how to go about it.
What Is Expungement?
According to New Jersey law, an expungement allows you to isolate and remove files relating to adult or juvenile crimes in the state government's records. When an expungement is granted, any and all records including arrests, convictions, and any other proceedings are sealed away. Officially, the state treats them as if they never happened. This means that when you are asked on a job application or other form if you have a criminal record, you can legally answer "no."
How Do I Get An Expungement?
An expungement is not as easy as filling out a form. You have to petition the court and appear in front of a judge to plead your case. Expungements are not taken lightly in New Jersey criminal courts, so you will have to demonstrate that you truly are reformed and deserve a second chance at a clean record. An experienced criminal defense attorney will help you fill out the petition to formally request a hearing for expungement. The judge in charge of your case will look at factors like community service, stable employment, charity work, and other positive life changes you have made since your conviction and then decide whether or not you are entitled to a clean criminal slate.
Expungement Requirements
If convicted of a felony, you are generally eligible to apply for expungement after ten years. If you have no other crimes on your record (including disorderly persons offenses) after five years and can show excellent character, that waiting period may be cut to five. The eligibility requirements differ greatly for misdemeanor convictions, juvenile records, and arrest records. There are also special specific requirements for certain convictions. For example, a DWI/DUI record never goes away, but after ten years it cannot be used as a factor for punishment in a future DUI charge. Some drug crimes can be expunged, but only under certain circumstances. Most importantly, you can never have a sex crime or a major violent crime wiped from your record.

After you are convicted of a crime, the conviction becomes a matter of public record. Expungement limits who can access that information. For example, traffic stops are usually not a good reason to access expunged records, but if you are convicted separately of another crime, it can be accessed and used in sentencing.
Seek Legal Help!
If you have been convicted of a crime in New Jersey, served your time, and believe that you are eligible for expungement, the first thing to do is contact a criminal defense attorney. They will know the requirements needed to expunge your specific offense and the process to get it done. There are many forms and statements that need to be submitted to qualify and only an experienced legal professional will know how to get it done right.
Contact an Experienced Criminal Defense Lawyer About Your Charges Today!
Were you arrested or charged with a crime in New Jersey? The consequences of a conviction could be severe, leaving you with a permanent criminal record and possibly even sending you to jail. That is why you need to speak with a qualified criminal defense attorney as soon as possible about your case. The Law Offices of Lauren Scardella have successfully represented clients in criminal court in East Windsor, West Windsor, Hopewell, Robbinsville throughout New Jersey. Call 609-372-5285 or fill out the online contact form to schedule a consultation with a member of our legal team. Aydelotte & Scardella Law LLC is conveniently located at 2653 Nottingham Way STE 1, Hamilton Township, NJ 08619, near the Five Points.

The articles on this blog are for informative purposes only and are no substitute for legal advice or an attorney-client relationship. If you are seeking legal advice, please contact our law firm directly.