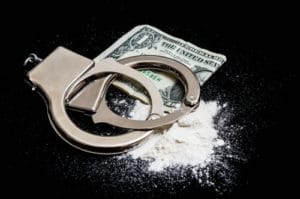 On October 2, New Jersey's state senate voted on new legislation that seeks to allow Atlantic City casinos to hire ex-drug offenders. The state's current laws prevent individuals with prior drug convictions from obtaining a key casino employee license, which is necessary to achieve employment in the industry.
NJ Legislation Intended to Help Ex-Drug Offenders Move Forward with Their Lives
Proponents of the new bill say that it would be beneficial for the economy because casino workers are currently in high demand. Two new casinos are expected to open this year in New Jersey, which will create thousands of new jobs. There are currently about 6,500 defendants in drug courts throughout New Jersey, which allows drug offenders to complete a drug court program with mandatory drug testing. Usually only low-level offenders are sent to drug court, and this bill would allow those who have completed a drug court program to apply for casino job in New Jersey.
If you have been convicted of a drug crime in New Jersey, it may be possible for you to have your conviction "expunged" from your record. This would make it easier for you to seek employment. An experienced NJ criminal defense lawyer may be able to help you with an expungement, whether you have been charged with marijuana possession, heroin possession, cocaine possession, or a prescription drug offense.
Contact Hamilton Township Drug Crime Defense Attorney Lauren E. Scardella Today
As an experienced NJ criminal defense attorney, Lauren E. Scardella understands how drug convictions can limit future job opportunities for individuals. It is important to hire a criminal defense lawyer when you have been charged with such crimes to help protect your rights, minimize the charges against you, and potentially reduce the penalties levied against you. New Jersey's drug laws are harsh, and some offenses can result in severe penalties. There are, however, many alternatives, like drug court, that could be considered for lower-level charges.
Call 609-372-5285 or fill out the confidential online form to schedule a free consultation with Hamilton criminal defense attorney Lauren Scardella. She represents clients throughout Mercer County, including Hamilton, Trenton, Ewing, Lawrence, and Princeton, NJ. Aydelotte & Scardella Law LLC has an office conveniently located at 2653 Nottingham Way STE 1, Hamilton Township, NJ 08619.
The articles on this blog are for informative purposes only and are no substitute for legal advice or an attorney-client relationship. If you are seeking legal advice, please contact our law firm directly.