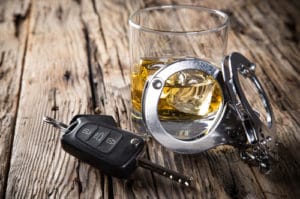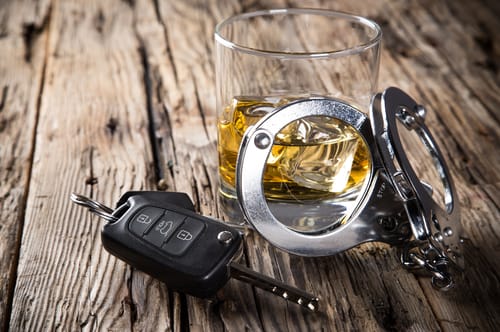 A DWI accident that occurred in Virginia Beach, Virginia and took the life of a New Jersey native has led to a prison sentence for the reality star who was behind the wheel that night. The defendant, Melissa Ann Hancock, 26, was driving the wrong way on Interstate 264 in Virginia Beach when she struck the victim's vehicle. Hancock was known for having appeared on the reality show "Little Women."
The fatal auto accident occurred on November 4, 2017 at around 2:00 a.m. Hancock's car crashed head-on into a car driven by New Jersey native Daniel Dill. Dill was serving as the designated driver that night for his wife, who was out celebrating her birthday with her friends. Hancock entered a guilty plea in the case on June 6, 2018. She has now been sentenced to 16 years in prison.
Dill was a 2006 graduate of Kingsway High School and a resident of Logan Township. He worked as an information systems technician for the United States Coast Guard.
Details of the Fatal Crash That Killed a New Jersey Resident
Prior to the crash, Hancock was at Peabody's Nightclub. The surveillance cameras at the nightclub reportedly spotted Hancock leaving the club and getting into her vehicle. She was then observed driving onto Pacific Avenue after exiting the parking lot. At one point, Hancock made a left turn onto 21st Street in Virginia Beach and headed in the westbound direction. However, the road was marked one-way only for eastbound traffic.
Hancock then drove for close to one mile on the road, passing multiple signs that said "one way" and "do not enter." Hancock eventually drove her car on I-264 eastbound and collided head-on with Dill's vehicle prior to reaching the exit for Birdneck Road.
The crash data recorder from Hancock's car told investigators that she was traveling between 55 and 60 MPH just five seconds prior to the crash. At the time of the car accident, Dill was headed for the oceanfront in Virginia Beach to pick up his wife from her birthday celebration with friends.
The Aftermath of the Fatal Car Crash
Dill was transported to Virginia Beach General Hospital, where he died from the injuries suffered in the crash. An autopsy performed on Dill showed that he had no alcohol or drugs in his system at the time of the accident. Dill was also wearing his seatbelt.
Officials said that Hancock had a strong odor of alcohol on her breath, and she admitted to having some mixed drinks an hour prior to the accident while at Peabody's. Hancock was also taken to the hospital for treatment of injuries and was released just three hours later. According to medical officials, the staff was unable to locate any injuries on Hancock, and she claimed that she was not in pain.
A blood test was taken from Hancock, and results revealed that her blood alcohol content level was .19 at the time of the crash, which is double the legal limit. After Hancock entered a guilty plea in June, she had to wait for sentencing. She will now spend 16 years in prison.
Contact an Experienced Hamilton Township DWI Defense Attorney About Your Drunk Driving Charges in New Jersey
Have you been charged with a DWI or DUI offense in New Jersey? A drunk driving conviction could leave you with a permanent record, and it could result in your driver's license being suspended for a very long time. That is why it is imperative that you speak with a qualified DWI defense lawyer about your case. Aydelotte & Scardella Law LLC represents clients charged with drunk driving, breath test refusal, and related offenses in Hamilton, Trenton, Ewing, Princeton, and throughout New Jersey. Call 609-372-5285 or fill out our confidential online form to schedule a free consultation about your case. We have an office located at 2653 Nottingham Way STE 1, Hamilton Township, NJ 08619.
The articles on this blog are for informative purposes only and are no substitute for legal advice or an attorney-client relationship. If you are seeking legal advice, please contact our law firm directly.