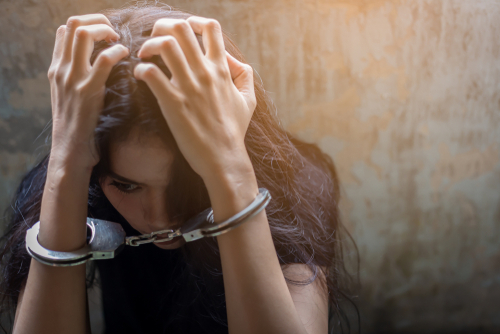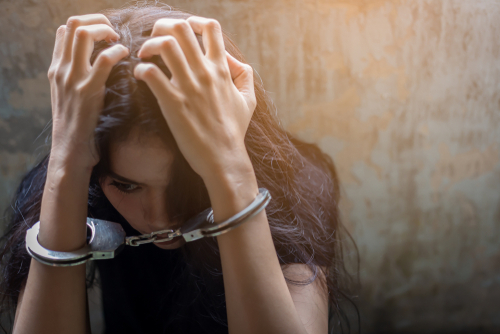 When your loved one is arrested, it can leave you feeling scared and confused. On top of this, you might feel like you don't have a lot of options or access to information. This is especially true if this is your loved one's first run-in with the law. The natural panic and fear that sets in when your loved one has been arrested can, unfortunately, lead you to make the wrong decisions. These tips can help you navigate when a loved one is behind bars:
Tips for How to Handle Your Loved One's Arrest
Keep calm: While this may feel counterintuitive, it's in your best interest to remain as calm as you can and avoid arguing with law enforcement during and after your loved one's arrest. Do your best to be supportive. 
Write down important details: When you're in a state of panic, it's easy to forget important details. Always write down any details given to you by the police department or your loved one so you have a record of what was said that you can reference back to at a later date. Be sure to jot down any pertinent information such as the charges against your loved one, the location, how you can get in contact with them, and the number of the police department in case you have any questions. 
Maintain confidentiality: If you have the opportunity to speak with your loved one, try to have them avoid giving you too many details, as this can be used against them in court. 
Look for a qualified criminal defense attorney: If your loved one is being charged with a crime, you need to look for an experienced criminal defense attorney as soon as possible. 
You should also notify the police that your loved one will be working with a lawyer. This informs them that they should direct any questions to their legal representation first.
Work On Getting Your Loved One Out of Jail
After your loved one's arrest, it's likely that one of the first things on your mind will be how you can get them out. Your criminal defense attorney will be able to advise you and your loved one on the steps they might be able to take to get released.
While you can't prevent a loved one from going to jail, you can be there for them by obtaining the resources they need from home. Chances are they are just as scared and overwhelmed as you. This is only compounded by the fact that they may be limited to how many phone calls they can make, as well as their ability to search and secure a criminal defense attorney on their own.
Benefits of Hiring A Criminal Defense Lawyer
If your loved one was recently arrested and is behind bars, it is important to take action immediately. The sooner you reach out to a lawyer, the sooner you can begin to help them and find out whether they can be released from jail. If you are able to get them out of jail, the next steps involve uncovering details about their case and determining what defenses may be available.
The New Jersey criminal system can be confusing and oftentimes frustrating. But when you choose the right criminal defense lawyer who is familiar with the laws and legal options available, you don't have to navigate it by yourself.
Contact an Experienced Trenton Criminal Defense Lawyer About Your Criminal Charges in New Jersey
Were you arrested or charged with criminal charges in New Jersey? The consequences of a conviction could be severe, leaving you with a permanent criminal record and possibly even sending you to jail. That is why you need to speak with a qualified criminal defense attorney as soon as possible about your case. The attorneys at Aydelotte & Scardella Law LLC have successfully represented clients charged with criminal charges in Hamilton, Trenton, Ewing, Lawrence, and throughout New Jersey. Call (609) 587-1144 or fill out the online contact form to schedule a consultation with a member of our legal team. We have an office conveniently located at 2653 Nottingham Way, Hamilton, NJ 08619 as well as Audubon, NJ. 
The articles on this blog are for informative purposes only and are no substitute for legal advice or an attorney-client relationship. If you are seeking legal advice, please contact our law firm directly.