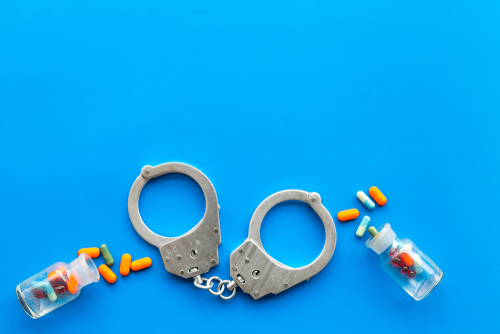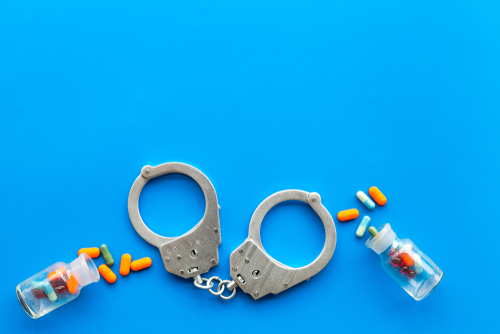 Drug possession in New Jersey can lead to harsh penalties and potential jail time. While it may be difficult, it is possible to beat a drug possession charge. Continue reading to find out how. 
Methods of Beating a Drug Possession Charge in New Jersey
Here are a few methods of beating a drug possession charge in New Jersey:
Know Your Legal Rights
Anytime you are dealing with criminal charges, it's important to know your legal rights. In addition to knowing what you are being charged with, it is also important to know the potential consequences and the laws that surround that charge. The U.S. legal system is made up of different amendments. One in particular to be aware of is the Fourth Amendment to the United States Constitution, which also applies to New Jersey's laws.
The Fourth Amendment refers to protection from unlawful search and seizure. This means that a law enforcement officer cannot legally search you without probable cause. They need probable cause to search your belongings. Without it, the case could be thrown out, even if they find that you are in possession of illegal drugs.
Negotiate Your Charges
The New Jersey legal system does allow you to negotiate your charges under some circumstances. This means that you may be able to enter a plea of guilty in return for lesser charges. Lesser charges can mean lower fines and more importantly, less jail time. It is important to have an experienced negotiator, or criminal defense lawyer, on your side for this process.
Consider the Definition of Possession
Possession requires that you not only had the drug, but that you were aware of it. Without proof of these factors, they may not be able to charge you with possession.
Consider the Details of Your Arrest
Even if you were in possession of illegal drugs, you still have certain rights. If the officer does not provide you with these rights, the case may be dismissed. For example, an officer is not allowed to entrap you. This means that they cannot trick you into committing a drug crime.
Drug possession is usually in-depth and the details of the case make a huge difference in the outcome. For example, you may also be able to claim medical exceptions following a charge.
One of the best things that you can do as you navigate your drug possession charges is to hire the right lawyer. When you choose legal representation that understands New Jersey's drug possession laws and your available defense options, you have the best chance at getting your charges dropped.
Why You Need a Drug Defense Lawyer
New Jersey is strict when it comes to drug charges. This means that you could be met with a permanent criminal record that can follow you around for life. You could be subject to expensive fines and even jail time. If you have to spend time in jail, you may lose your job or even custody of your child.
Drug charges can also affect your future employment options, and can even prevent you from obtaining federal student loans. You need a lawyer that can find you the best defense options available.
Read more: What You Should Do If Your Loved One is Arrested
Contact an Experienced Trenton Drug Defense Attorney About Your Drug Possession Crime Charges in New Jersey
Have you been charged with a drug-related offense in New Jersey? A drug crime conviction can carry with it heavy fines, jail time, and driver's license suspension!  That is why it is imperative that you speak with a qualified drug defense lawyer about your case. The criminal defense lawyers at Aydelotte & Scardella Law LLC represent clients charged with use, possession, production, distribution, and related drug offenses in Trenton, Princeton, East Windsor, West Windsor, and throughout New Jersey. Call (609) 587-1144 or fill out our confidential online contact form to schedule a free consultation about your case. We have an office located at 2653 Nottingham Way, Hamilton, NJ 08619 as well as Audubon, NJ. 
The articles on this blog are for informative purposes only and are no substitute for legal advice or an attorney-client relationship. If you are seeking legal advice, please contact our law firm directly.