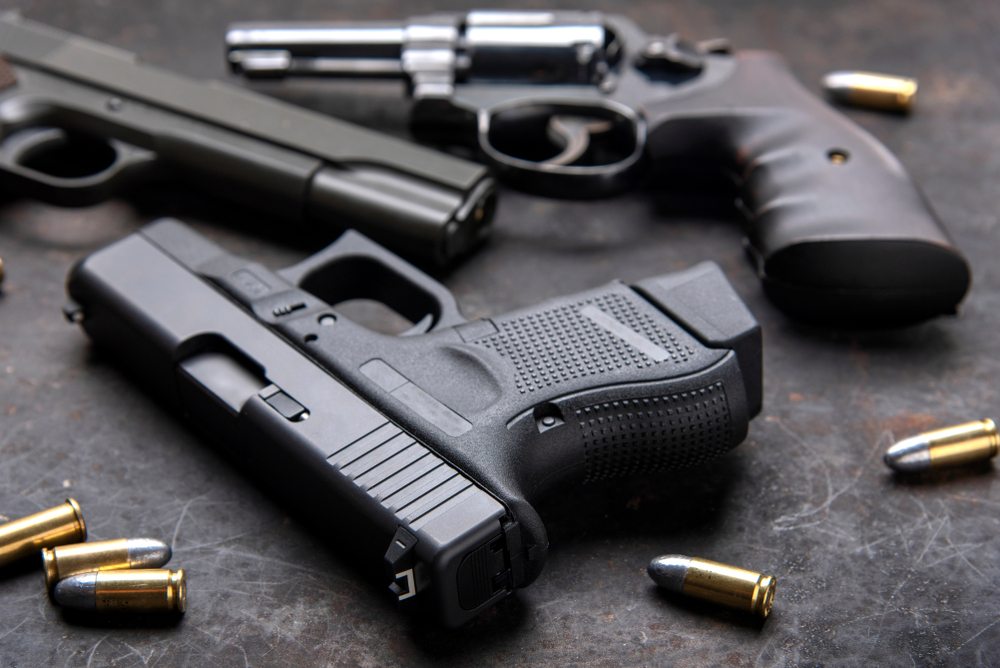 New Jersey requires all firearm owners to file for a Firearms Purchaser Identification Card (FPIC). You must receive approval to purchase and own a firearm legally. You may lose the right to own a firearm if you're convicted of criminal charges.
Find out how you may be able to restore your firearm privileges after expunging your criminal record below. 
New Jersey Firearm Laws
New Jersey law requires anyone wanting to own a gun to apply for a firearm permit. Any person who has been convicted of an indictable crime or disorderly persons offense may be denied a permit. Offenders charged with the unlawful use or possession of a weapon may also be denied a permit.
Essentially, this means that New Jersey prohibits anyone with a record of an indictable crime or disorderly persons offense from legally owning a firearm. Once you qualify for an FPIC, it's crucial to follow the state's firearm possession laws to prevent further charges. Even with a sealed record, you could be subject to severe fines and penalties if charged with an additional crime.
How to Legally Own a Gun With a Criminal Record in New Jersey
The only way to qualify for an FPIC with a prior offense is with an expunged criminal record. Some criminal offenses are expugnable, which means you may also be eligible for an FPIC. It's always recommended that you speak with an experienced criminal defense attorney first to find out if you're eligible for expungement. Once your criminal record is expunged, you can fill out your FPIC application normally. Questions 18-20 on the permit application specifically ask about criminal convictions but exclude sealed or expunged records.
How to Handle a Denied Application
If your criminal charges have been successfully expunged, there's no reason the court should deny your FPIC application on the basis of your prior criminal record. If you applied before your expungement, you could submit another permit application. You'll have to specifically fill out the section that's related to a previously denied application. While you should mark 'yes' that you have been previously denied, you shouldn't have to include specific details about your expunged charges.
More Reasons to Consider Expunging Your Record
Expunging your record restores your right to own a firearm. It also offers other benefits, like the ability to pass a background check. Without expunging your record, you may find it difficult to obtain employment or student loans. 
The expungement process in New Jersey can take anywhere between a few months to one year or more, so it's important to begin the process as soon as possible.
It's best to tackle criminal charges from the beginning, but when you're left with a serious charge, expunging your record may be an option. Contact a criminal defense lawyer today to explore your expungement options. If you're dealing with new criminal charges and worried about your right to carry a firearm, it's also crucial that you reach out to a lawyer. There may be legal defense options that can reduce your sentencing or even avoid conviction altogether.
Contact an Experienced Trenton Criminal Defense Lawyer About Your Expungement Options in New Jersey
Were you arrested or charged with a crime in New Jersey? The consequences of a conviction could be severe, leaving you with a permanent criminal record and possibly even sending you to jail. That is why you need to speak with a qualified criminal defense attorney as soon as possible about your case. The attorneys at Aydelotte & Scardella Law LLC have successfully represented clients in Princeton, East Windsor, West Windsor, Trenton, Hamilton, and throughout New Jersey. Call 856-386-4892 or fill out the online contact form to schedule a consultation with a member of our legal team. We have an office conveniently located at 2653 Nottingham Way, Hamilton Township, NJ 08619, as well as another office in Haddon Heights. 
The articles on this blog are for informative purposes only and are no substitute for legal advice or an attorney-client relationship. If you are seeking legal advice, please contact our law firm directly.
Disorderly conduct consists of any improper behavior, such as fighting, threats of violence, or creating a dangerous atmosphere.