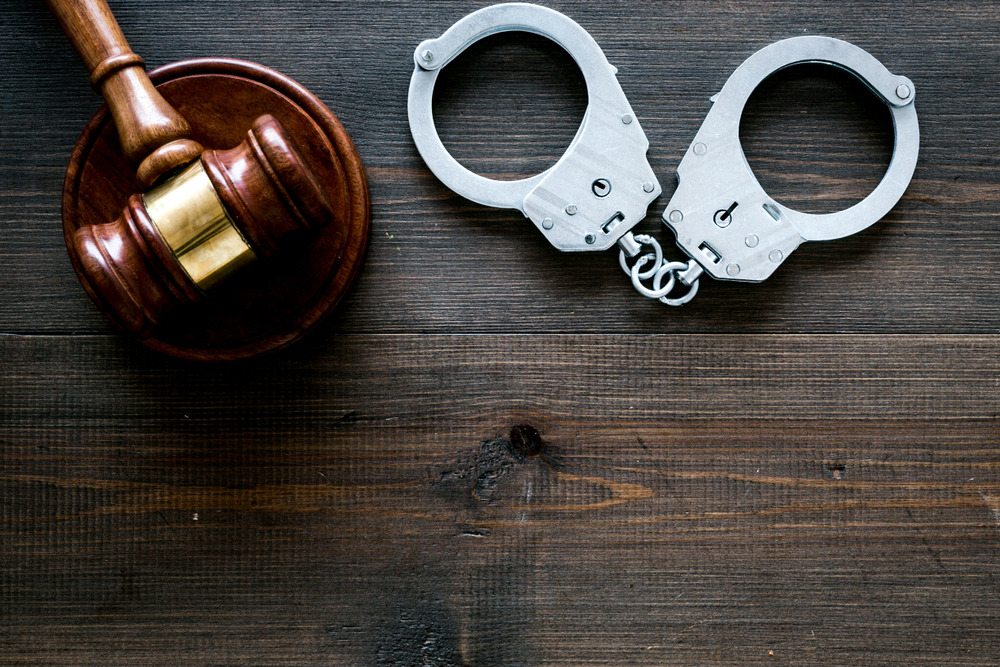 One county in New Jersey has announced that it has arrested nearly 100 people in the past several months for sex offenses against children.
Atlantic County Charges 97 People with Sex-Related Offenses
Prosecutors in Atlantic County, NJ, have announced that they have charged 97 individuals since June for offenses related to the sexual abuse of children. Charged offenses include sexual assault, luring, endangering the welfare of a child, and failures of sex offenders convicted of crimes against children to comply with their sex offender registration requirements. 
The prosecutor's office has stated that the past six months have seen a "primary focus" to "aggressively pursue" individuals who commit sex crimes against children. The prosecutor's office has several units dedicated to investigating and prosecuting sexual offenses committed against children, including the Crimes Against Children Unit, the Internet Crimes Against Children Task Force, and the Megan's Law Unit.
FBI Warns of Increased Risks of Child Sex Crimes
The Federal Bureau of Investigation's Newark office last year noted an increase in reports of sex crimes against teenaged victims. Federal investigators state that most sex crimes against children occur when an adult:
Establishes a relationship with a child online and then arranges to meet the child in person
Coerces a child into providing sexually explicit photos or videos through manipulation, promises of gifts, or threats, which the FBI terms sexual extortion or "sextortion"
Investigators noted an increase in cases involving perpetrators contacting male teens online, convincing them to share sexually explicit images or videos, and then threatening to post the images unless the victims sends more photos or videos or sends money.
The FBI also published guidance for families to help keep children safe from sexual predators:
Parents should familiarize themselves with the websites, mobile apps, and video games their children use
Families should review children's gaming and social media posts and educate children about what is appropriate to say or share online
Use privacy setting on children's online profiles to restrict access by unknown individuals
Teach children to be cautious when communicating online with someone they do not know in real life
Never allow children to meet in person with someone they met online without parents' knowledge and supervision
Report inappropriate contact between a child and an adult to law enforcement
How a Criminal Defense Lawyer Can Help If You Are Charged with a Sex Crime
If you have been charged with sex crimes in New Jersey, a criminal defense attorney can help protect your reputation, freedom, and future by:
Independently investigating the charges against you to recover all available evidence that can be used to build your defense
Sitting down with you to explain your charges, the possible outcomes of your case, and what to expect throughout the criminal justice process
Protecting your rights by advising you if you are questioned by police, or moving to exclude evidence that may have been obtained in unlawful searches by police
Challenging the sufficiency of the prosecution's case against you by filing motions to dismiss or reduce your charges
Where appropriate, negotiating with prosecutors to try to reach a favorable plea agreement
Advocating in your defense if you choose to contest your charges at trial
Contact an Experienced Hamilton Township Criminal Defense Lawyer About Your Sex Crime Charges in New Jersey
Were you arrested or charged with sex crimes in New Jersey? The consequences of a conviction could be severe, leaving you with a permanent criminal record and possibly even sending you to jail. That is why you need to speak with a qualified criminal defense attorney as soon as possible about your case. The attorneys at Aydelotte & Scardella Law have successfully represented clients charged with sex crimes in Hamilton, Trenton, Ewing, Lawrence, and throughout New Jersey. Call (609) 587-1144 or fill out the online contact form to schedule a consultation with a member of our legal team. We have an office conveniently located at 2653 Nottingham Way, Hamilton, NJ 08619, as well as an office in Haddon Heights. 
The articles on this blog are for informative purposes only and are no substitute for legal advice or an attorney-client relationship. If you are seeking legal advice, please contact our law firm directly.