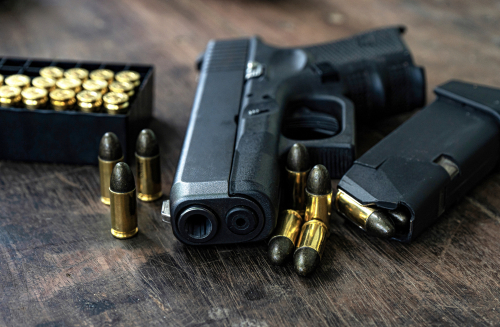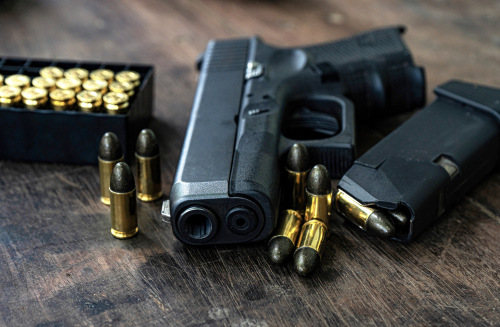 Possession of a weapon at school can be a serious offense. It can lead to expensive fines and potential jail time. Many states, including New Jersey, have moved to increase the severity of these consequences due to an increase in school cases of violence. If you're currently dealing with potential weapon possession charges in a school setting, it's important to understand not only your potential consequences but also your options.
New Jersey Laws Regarding Weapon Possession
Firearms are prohibited at school and on educational institutional grounds. The only exception to this law is if someone has written authorization prior to entering. If you're charged with violating this law, you'll likely receive a third-degree charge, but this may vary. Whether or not you have a carry permit does not make a difference when possession is on a school campus.
Potential Consequences
If convicted as a third-degree charge, possession of a weapon at school can lead to the following potential consequences:
Up to five years in jail
Costly legal fines
Potential probation
Potential community service
These potential consequences include crimes of possession that involve a firearm, including a shotgun, revolver, or other types of firearm. Other weapons may also be illegal but may be charged differently. This may include weapons like a bat or knife. Typically, possession of these weapons is charged as a fourth-degree crime, which may lead to up to 18 months in prison.
The specific jail time varies, depending on the type of weapon and its use. Also, what is considered a weapon may vary from school to school.
New Jersey law also prohibits possession of imitation firearms on campus. This is typically charged as a disorderly persons offense, which carries a maximum of six months in jail.
Your Legal Defense Options
Many states are actively fighting to allow the possession of a firearm on campus for self-defense purposes. However, in New Jersey, it's still illegal to carry a weapon, even if it's concealed, on campus. This includes all grades and types of educational buildings. This means that if you're charged with possession of a firearm in New Jersey on campus, you're likely facing severe legal consequences. You need a criminal defense lawyer that is familiar with New Jersey's laws as they relate to firearm possession and schools.
It's important to reach out to a criminal defense lawyer as soon as possible to consider your defense options. In addition to the potential criminal charges, you'll also likely be suspended or even expelled from school. This means that long after you have served your jail time and paid your fines, your criminal charges could continue to follow you.
It may affect your ability to attend college, including your ability to obtain student loans. These charges may also show up on a background check, which can limit your career options. It's crucial that you hire your own legal representation to protect your future. You may have legal defense options available that can reduce, or drop, your charges, but it's important that a lawyer evaluate your case before they're no longer available.
Contact an Experienced Trenton Criminal Defense Lawyer About Your Possession of a Weapon Charges in New Jersey
Were you arrested or charged with possession of a weapon in New Jersey? The consequences of a conviction could be severe, leaving you with a permanent criminal record and possibly even sending you to jail. That is why you need to speak with a qualified criminal defense attorney as soon as possible about your case. The attorneys at Aydelotte & Scardella Law LLC successfully represented clients charged with weapons charges in Trenton, Princeton, Ewing, Lawrence, and throughout New Jersey. Call (609) 587-1144 or fill out the online contact form to schedule a consultation with a member of our legal team. We have an office conveniently located at 2653 Nottingham Way, Hamilton, NJ 08619, as well as an office in Audubon, NJ. 
The articles on this blog are for informative purposes only and are no substitute for legal advice or an attorney-client relationship. If you are seeking legal advice, please contact our law firm directly.
Disorderly conduct consists of any improper behavior such as fighting, threats of violence, or creating a dangerous atmosphere.