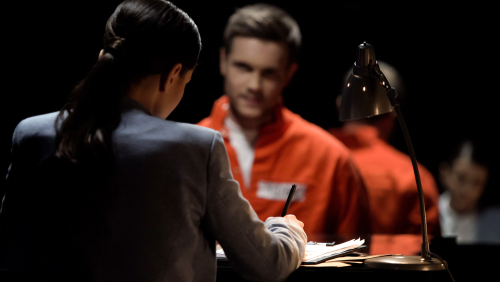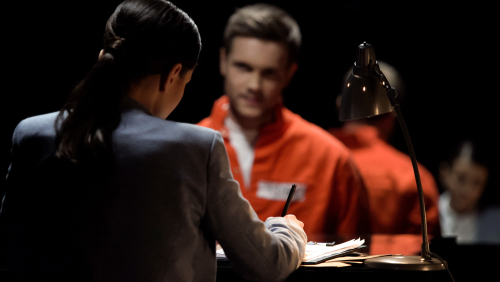 When you've been charged with a crime, your mind is going to be flooded with questions. You're likely asking yourself what kinds of consequences you'll be facing. Are you going to jail? What should I expect in the courtroom? At Aydelotte & Scardella Law LLC, we not only understand that these questions need to be answered but that you need a strong and effective defense strategy tailored to your unique circumstances. Learn more below about when you should hire a criminal defense attorney when you've been charged with a crime in New Jersey.
Do I Need a Lawyer if I'm Charged with a Crime?
This question is often the first one that runs through someone's mind when they've been arrested. When you've been arrested for a crime, it is always in your best interest to hire legal representation. Your defense attorney will investigate the details of your case, explain the charges against you and develop a defense strategy that is best suited for your needs. Furthermore, your defense attorney will fight to ensure that your rights are adhered to throughout the process.
What Kinds of Charges Can a Defense Attorney Help With?
The legal system in New Jersey is complex, meaning that depending on your crime and your past criminal history, the penalties you may be facing could vary based upon the circumstances. Furthermore, an experienced criminal defense attorney is knowledgeable about state laws, court procedures and criminal statutes which enables them to efficiently handle your case. At Aydelotte & Scardella Law LLC, we represent clients who have been charged with the following crimes:
Drug crimes, including drug possession, distribution and manufacturing
And more
The results of a criminal conviction can severely impact your life. Individuals may face jail time, hefty fines, a loss of driving privileges, child custody, and an inability to secure housing or employment later down the road. Above else, your freedom is at stake and this is the reason why hiring legal counsel is of the utmost importance when facing criminal charges.
What Should I Do if Police Try to Question Me?
You have the right to remain silent. While it may be easy to get swept up in all the commotion and do what you can to try and defend yourself, it's important to note that anything you say can be held against you. This is why it's important to hire experienced legal counsel who will be able to advise you on the best steps to take so you do not incriminate yourself.
Contact an Experienced Trenton Criminal Defense Lawyer About Your Criminal Charges in New Jersey
Were you arrested or charged with a crime in New Jersey? The consequences of a conviction could be severe, leaving you with a permanent criminal record and possibly even sending you to jail. That is why you need to speak with a qualified and experienced criminal defense attorney as soon as possible about your case. The attorneys at Aydelotte & Scardella Law LLC have successfully represented clients charged with crimes in Burlington, Camden, Gloucester Counties, and throughout New Jersey. Call 856-452-4820 or fill out the online contact form to schedule a consultation with a member of our legal team. We have an office conveniently located at 2653 Nottingham Way, Suite 1 Hamilton, NJ 08619 as well as offices located in Audubon in Camden County.
The articles on this blog are for informative purposes only and are no substitute for legal advice or an attorney-client relationship. If you are seeking legal advice, please contact our law firm directly.