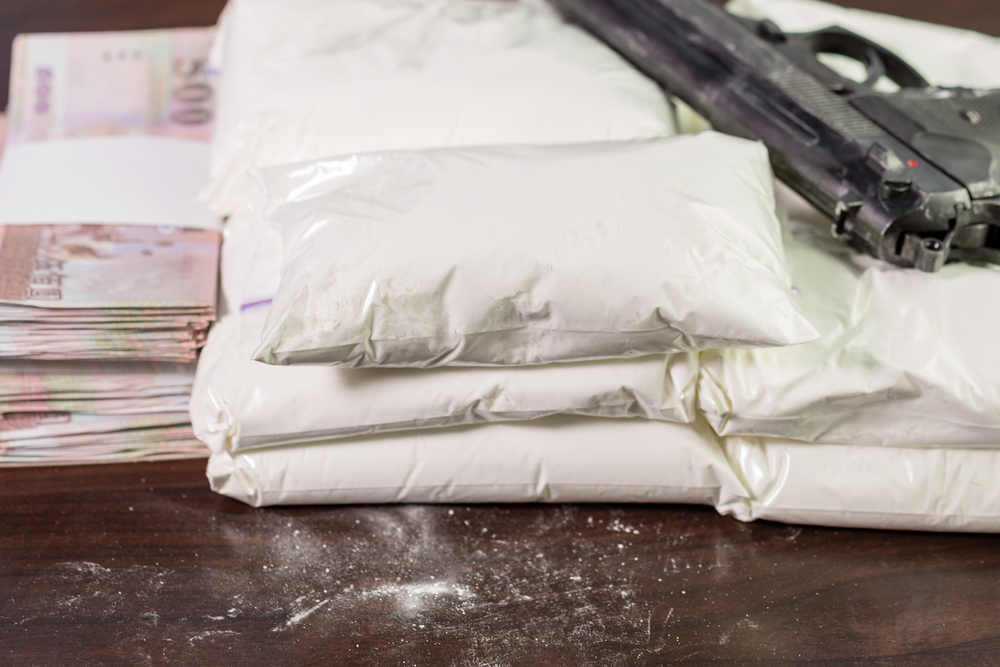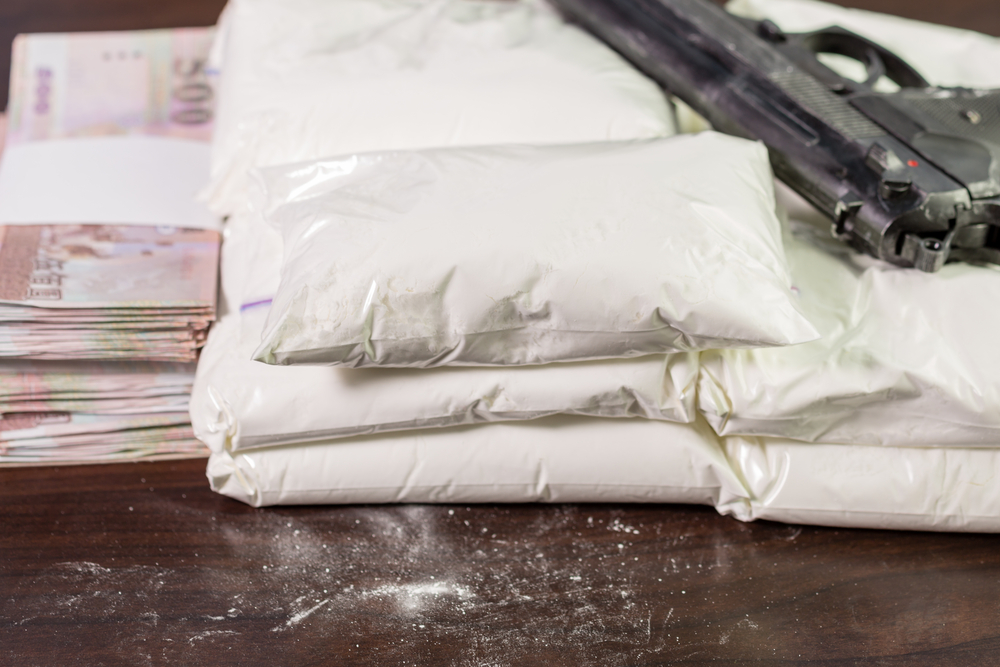 A Trenton man has been charged with weapons offenses and drug distribution following law enforcement's seizure of firearms, heroin, and fentanyl as part of an investigation into drug distribution rings in Ocean and Mercer Counties.
Drug Ring Investigation Leads to Trenton Man's Arrest
Aramis Wiggins was arrested on April 6 at a South Brunswick motel where investigators say he was storing and distributing drugs. Police executed a search warrant on Wiggins' motel room, recovering 1,800 wax folds of heroin, 55 pills of suspected fentanyl, a loaded carbine rifle, one loaded and one unloaded handgun, and $9,000 in cash. Police also searched two residences in Trenton that were suspected of being connected with Wiggins. Wiggins has since been released under New Jersey bail reform rules.
Common Weapons and Drug Charges in New Jersey
New Jersey has some of the strictest firearms regulations in the country. Weapons offenses that are frequently charged in New Jersey include:
Possession of a firearm for an unlawful purpose
Possession of a handgun without a permit
Possession of a rifle or shotgun without a license
Possession of a firearm during the commission of a crime
Possession of a firearm during a drug offense
Possession of a firearm by a convicted felon
Possession of a firearm by certain persons not to have a weapon 
Possession of a firearm by a juvenile
New Jersey also has strict drug laws. Commonly charged drug offenses include:
Simple possession, or possession of drugs for personal use
Possession of drugs with intent to distribute
Possession of drugs in or within 1,000 feet of school property
Conspiracy to distribute drugs
Drug trafficking
Manufacture of illicit drugs
"Kingpin" offense, or being the ringleader of a drug manufacturing or distribution cartel
Most weapons and drug offenses in New Jersey are charged as indictable crimes (also called "felonies" in other states). Drug and weapons offenses are usually graded as fourth-degree to first-degree crimes, depending on the specific offense. Penalties for a conviction include:
Fourth-degree crime: Up to 18 months in prison
Third-degree crime: Three to five years in prison
Second-degree crime: Five to 10 years in prison
First-degree crime: Up to 20 years in prison
In addition, drug charges tend to carry higher potential fines than other offenses of a similar grading.
How a Criminal Defense Attorney Can Help If You've Been Arrested on Drug or Weapons Charges
If you have been arrested for drug or weapons offenses in New Jersey, you need experienced legal counsel to help you defend your rights and interests. Drug and weapons crimes are vigorously prosecuted in New Jersey, so a criminal defense attorney can help level the playing field for you. Turn to a lawyer who can help you in your case by:
Independently investigating your charges, rather than relying solely on the evidence turned over by the prosecution
Identifying potential defenses in your case, including challenging the admission of evidence on grounds that it was obtained by police in violation of your civil rights
Sitting down with you to discuss your legal options and help you to understand what to expect in your case, such as the potential outcomes
Where appropriate, negotiating with the prosecution to try to reach a plea agreement that allows you to avoid the maximum consequences of a conviction
Advocating in defense of your freedom if you choose to fight your charges at trial
Contact an Experienced Trenton Criminal Defense Lawyer About Your Weapons and Drug Charges in New Jersey
Were you arrested or charged with weapons and drug offenses in New Jersey? The consequences of a conviction could be severe, leaving you with a permanent criminal record and possibly even sending you to jail. That is why you need to speak with a qualified criminal defense attorney as soon as possible about your case. The attorneys at Aydelotte & Scardella Law LLC have successfully represented clients charged with weapons and drug offenses in Cherry Hill, Haddon Township, Camden, and throughout New Jersey. Call 609-372-5285 or fill out the online contact form to schedule a consultation with a member of our legal team. We have an office located at 2653 Nottingham Way, Suite 1 Hamilton, NJ 08619, in addition to offices located in Haddon Heights. 
The articles on this blog are for informative purposes only and are no substitute for legal advice or an attorney-client relationship. If you are seeking legal advice, please contact our law firm directly.