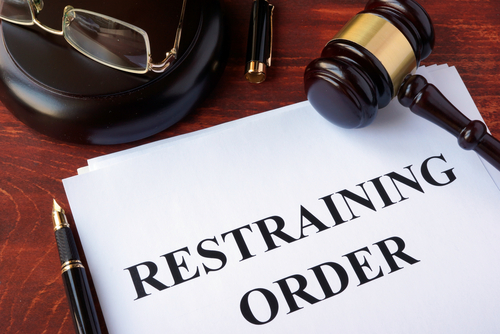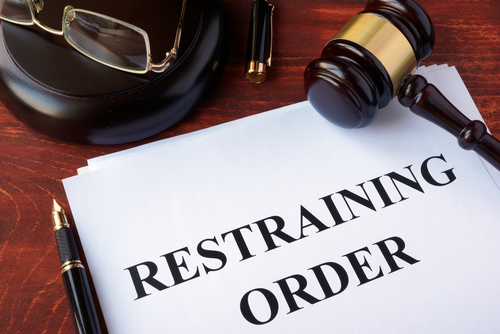 Lifting a restraining order in New Jersey is possible. However, it requires the completion of a few steps. Failing to complete them and/or visiting with the victim may result in jail time. Continue reading to find out how to lift a restraining order in New Jersey. 
Why Get a Restraining Order Lifted?
Defendants request restraining orders be lifted for many reasons. These are a few of the most common reasons:
The victim and defendant are no longer on bad terms
The victim and defendant want to get back together
It has been a long time since the original restraining order was issued
The victim and defendant share children together and want to figure out a better custody agreement
In some cases, the defendant may also demonstrate that they are no longer a threat. They may provide documentation that they have signed up for counseling or drug/alcohol classes.
Steps to Get a Restraining Order Lifted in New Jersey
In New Jersey, there are two ways to lift a restraining order:
The victim requests the lift: In some cases, the victim may no longer want the restraining order. They must request a dismissal in the Superior Court.
The defendant requests the lift: The defendant may also request that the restraining order be lifted. They will need to file a motion with the Superior Court, Family Division, including the reason for the request.
The judge will consider many things, including the wishes of the victim, the details of the initial request for the restraining order, whether the defendant ever violated the restraining order, and if drugs or alcohol were involved.
You are more likely to have the restraining order lifted if the victim agrees with the motion. If they don't, it will be much more difficult to process.
What Happens If You Violate a Restraining Order in New Jersey?
Violating a restraining order in New Jersey can carry heavy fines and even criminal charges. You are subject to these legal consequences, even if the person who requested the restraining order no longer wants it if they do not go through the steps to have it lifted. In New Jersey, you may receive the following consequences:
Legal fines of up to $25,000
Prison time of up to 18 months
Minor violations may receive six months in jail and legal fines of up to $1,000.
Why Work With a Criminal Defense Lawyer?
You need a lawyer who is experienced with not only New Jersey's restraining order laws, but the process of lifting one. If you are caught ignoring the terms of your restraining order, you could be met with jail time or expensive fines, even if the victim wanted the contact that you had. If you are planning to file a motion to have a restraining order lifted without the approval of the victim, you need a lawyer to help you build your case. You will need to demonstrate why you are no longer a threat and why you want the order to be lifted.
Read more: How Do Criminal Defense Attorneys Lessen or Dismiss Charges for Clients?
Contact an Experienced Lawrence Criminal Defense Lawyer About Your Restraining Order Charges in New Jersey
Were you arrested or charged with violating a restraining order in New Jersey? The consequences of a conviction could be severe, leaving you with a permanent criminal record and possibly even sending you to jail. That is why you need to speak with a qualified criminal defense attorney as soon as possible about your case. The attorneys at Aydelotte & Scardella Law LLC have successfully represented clients charged with violation of restraining order in Hamilton, Trenton, Ewing, Lawrence, and throughout New Jersey. Call 609-250-9881 or fill out the online contact form to schedule a consultation with a member of our legal team. We have an office conveniently located at 2653 Nottingham Way, Hamilton, NJ 08619.
The articles on this blog are for informative purposes only and are no substitute for legal advice or an attorney-client relationship. If you are seeking legal advice, please contact our law firm directly.