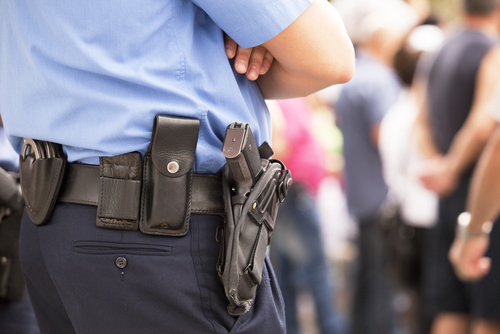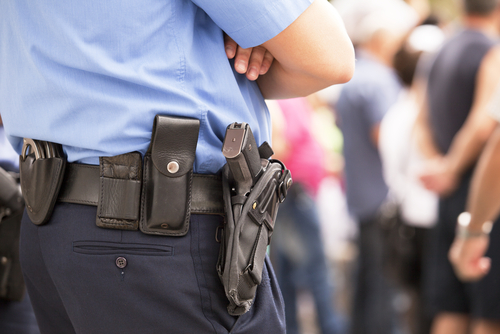 A police officer from Roseland, NJ was arrested on several charges including two counts of aggravated sexual assault of a child under his power 13 to 16 years old, four counts of aggravated sexual assault of a child under his power 16 to 17 years old, one count of aggravated criminal sexual contact, one count of hiding evidence to hinder an investigation and 10 counts of endangering the welfare of a child by sexual conduct and trying to hire someone as a prostitute. Continue reading to learn more about this case and the potential consequences you could be facing if you're charged with aggravated sexual assault in New Jersey. 
The Charges
Richard Haffner, 43, who has been an officer with the Roseland Police Department for 15 years was accused of sexually assaulting a minor who worked for him at his restaurant, The Chicken Factory in 2019 and early 2020. According to the police report, the then-15 year old girl was sexually assaulted numerous times between May or June of 2019 until February of the following year.
According to the minor, she was instructed by Haffner to lie to investigators when asked about the sexual assault allegations. Based on the details of the report, Haffner instructed the girl to delete any evidence, including any text message correspondence between them. After Haffner was arrested, he told police that he deleted his text messages between him and the minor to avoid making his girlfriend jealous. After this allegation was made, police were granted a search warrant to view his girlfriend's phone where they confirmed that there was a voicemail that matched the defendant's voice stating his intentions on having sex with the minor.
Since these allegations were made, Mr. Haffner has been suspended from the police department without pay.
Potential Consequences of Aggravated Sexual Assault on a Child
In the state of New Jersey, aggravated sexual assault is graded as a first-degree crime. If you are facing charges for this particular crime, you could be facing:
Minimum 10-20 years in prison
Up to $200,000 fine
Mandatory registration as a sex offender under Megan's Law
Under Megan's Law, the Division of State Police have the authority to make your sex offender charges and conviction history available to the public. A sex offender registry can severely limit the kinds of jobs you can take as well as where you are allowed to live.
If you have been arrested for aggravated sexual assault in New Jersey, you need to consult with an experienced criminal defense lawyer as soon as possible to protect your rights.
Contact An Experienced Trenton Criminal Defense Lawyer About Your Sexual Assault Charges In New Jersey
Were you arrested or charged with sexual assault in New Jersey? The consequences of a conviction could be severe. That is why you need to speak with a qualified criminal defense attorney as soon as possible about your case. The attorneys at Aydelotte & Scardella Law LLC have successfully represented clients charged with aggravated sexual assault in East Windsor, West Windsor, Hopewell, Robbinsville, and throughout New Jersey. Call 609-372-5285 or fill out the online contact form to schedule a consultation with a member of our legal team. We have an office conveniently located at 2653 Nottingham Way, Hamilton Township, NJ 08619 as well as Audubon, NJ. 
The articles on this blog are for informative purposes only and are no substitute for legal advice or an attorney-client relationship. If you are seeking legal advice, please contact our law firm directly.