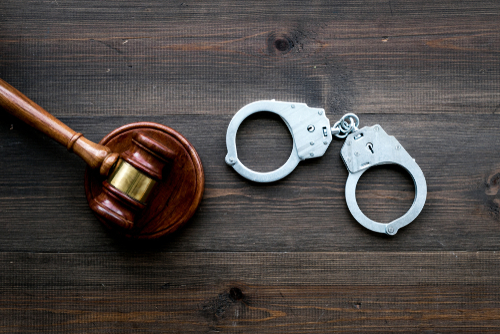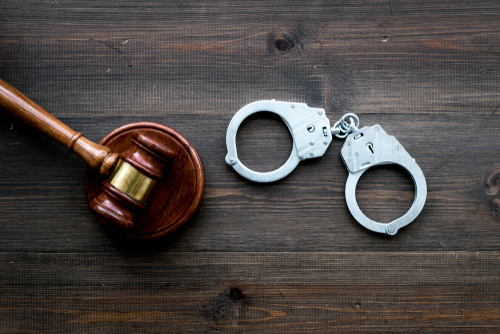 A Newark gospel singer is facing charges including criminal sexual contact, unlicensed practice of medicine, and luring.
Newark Man Alleged to Have Committed Sexual Act as Part of Purported Physical Exam
Albert J. Lewis, 75, was arrested at his Newark home and charged with criminal sexual contact, unlicensed practice of medicine, and luring. Prosecutors from the Essex County Prosecutor's Office allege that Lewis introduced himself to a 41-year-old Congolese national in January of 2021 and claimed that he could get the individual a job with NJTransit. Lewis allegedly instructed the individual to visit Lewis's home. When the individual arrived, Lewis told the victim that he would have to perform a physical examination to determine the victim's fitness for the purported NJTransit job. As part of this examination, Lewis instructed the victim to disrobe, after which Lewis committed an act of criminal sexual contact with the victim. 
Penalties for Criminal Sexual Contact
In New Jersey, criminal sexual contact is classified as a fourth-degree indictable crime or felony. A conviction carries a sentence of up to 18 months in prison. 
Under certain circumstances, an offense of criminal sexual contact may be increased to a charge of aggravated criminal sexual contact, a third-degree crime. These circumstances include:
The victim is at least 13 years old but younger than 16 years old and the offender has supervisory or disciplinary power over the victim
The crime was committed during the commission or attempted commission of a robbery, kidnapping, burglary, arson, criminal escape, aggravated assault, or homicide
The offender was armed with a weapon (or an object perceived by the victim to be a weapon) and the offender threatened its use against the victim
The offender used physical force or coercion to commit the offense
The victim suffered severe personal injury
The victim was known to the offender to have been incapacitated at the time of the offense
A conviction for aggravated criminal sexual contact carries a prison sentence of three to five years.
In addition to prison time, consequences of a conviction for criminal sexual contact include requirements to register as a sex offender and to be subject to parole supervision for life.
Penalties for a Conviction for Unauthorized Practice of Medicine
The offense of unlicensed practice of medicine is also charged as a third-degree indictable offense in New Jersey, meaning that a conviction can result in a prison term of three to five years.
In addition, someone who has a suspended, limited, or revoked license to practice medicine who engages in the unlicensed practice of medicine may also be subject to disciplinary proceedings before the State Board of Medical Examiners, who may impose penalties such as fines, increased suspensions, or permanent revocation of a medical license with no opportunity to pursue reinstatement.
How a Criminal Defense Lawyer Can Help
If you are facing sex crimes charges, you need an experienced criminal defense attorney to advocate for your rights and interests. A defense lawyer can help you in your case by:
Independently investigating your charges to recover additional evidence not provided by the prosecution
Identifying potential factual or legal defenses in your case
Going over your rights and options and the potential outcomes to your charges
Challenging the prosecution's case by moving to exclude evidence or reduce or dismiss charges
Negotiating for a plea agreement to reduce your sentencing exposure, where appropriate
Presenting your defense at trial to fight for an acquittal
Contact an Experienced Audubon Criminal Defense Lawyer About Your Sex Crime Charges in New Jersey
Were you arrested or charged with sex crimes in New Jersey? The consequences of a conviction could be severe, leaving you with a permanent criminal record and possibly even sending you to jail. That is why you need to speak with a qualified criminal defense attorney as soon as possible about your case. The attorneys at Aydelotte & Scardella Law LLC have successfully represented clients charged with sex crimes in Cherry Hill, Haddon Township, Camden, and throughout New Jersey. Call (856) 452-4820 or fill out the online contact form to schedule a consultation with a member of our legal team. We have an office located at 2653  Nottingham Way Ste 1 Hamilton, NJ 08619, in addition to an office in Haddon Heights, NJ. 
The articles on this blog are for informative purposes only and are no substitute for legal advice or an attorney-client relationship. If you are seeking legal advice, please contact our law firm directly.