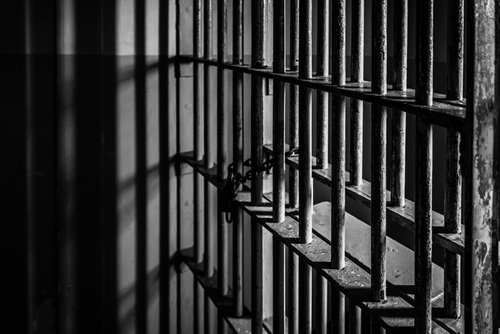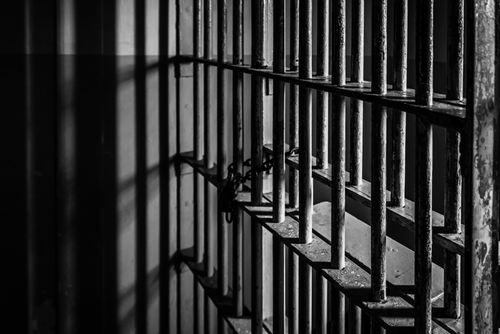 A self-described "gangsta rapper" had his second murder trial end in a deadlock. His lawyer argues that he was not responsible for the murder and that the state has held him for over six years based on purely circumstantial evidence.
Charged Rapper's Second Trial Deadlocks
Isaiah Newsome was charged in Atlantic County over six years ago with the shooting death of 17-year-old Dr. Steven Davion Garrett. Garrett, whose legal first name was "Dr.", was found dead of multiple gunshot wounds in August 2015. Newsome, who was also 17 years old at the time, was arrested several months later and charged with murder. Newsome was placed in juvenile detention before being moved to the Atlantic County jail after turning 18. Newsome has remained in custody since his arrest and has consistently maintained his innocence.
Newsome's lawyer argued that the state has never had any physical evidence tying Newsome to Garrett's murder and that the state's case is based solely on a few pieces of circumstantial evidence and rap lyrics that Newsome had authored and published on social media. Newsome and Garrett were members of rival gangs; however, his attorney claims that the two eventually developed an alliance and friendship. Newsome's attorney argued that police zeroed in on Newsome as the suspect based solely on the violent rap lyrics that Newsome had posted on social media in the years leading up to the homicide. 
Newsome's second murder trial, which lasted three weeks, ended with the jury reaching a deadlock. Newsome's first trial also ended with a deadlocked jury when DNA evidence on the murder weapon was found to belong to someone other than Newsome.
Following the mistrial in Newsome's second trial, the trial judge lowered Newsome's bond from $750,000 to $50,000, allowing Newsome and his family to post bond so that Newsome could leave jail after six years.
Can You Be Held Indefinitely on Criminal Charges?
Since 2017 in New Jersey, if a defendant is charged with a complaint warrant, normally issued for serious offenses like assault, robbery, or homicide, they can be held for up to 48 hours while pretrial services conduct a risk assessment to help the trial court determine whether the defendant should be detained prior to trial. While a trial court may determine that a defendant does not post a risk to the public or a flight risk and order them released pretrial (usually subject to conditions), it may order a defendant held pending their trial after concluding that the defendant is likely to commit further crimes if released or to not appear for future court proceedings. The reason Isaiah Newsome has been held for so long without release is that he was arrested before the Criminal Justice Reform law went into effect in 2017.
In certain circumstances, a defendant may be subject to multiple trials, such as where a trial ends in a deadlocked jury or a mistrial not caused by the prosecution's misconduct, or where a defendant has a conviction overturned on appeal. Throughout this entire process, a defendant may remain detained in jail. However, after a mistrial or a successful appeal, a defendant may eventually secure their release from pre-trial detention or a dismissal of their charges based on the state's demonstrated inability to secure a conviction and where a defendant can show they no longer pose a risk of further criminal activity or flight. 
Contact an Experienced Audubon Criminal Defense Lawyer About Your Homicide Charges in New Jersey
Were you arrested or charged with homicide in New Jersey? The consequences of a conviction could be severe, leaving you with a permanent criminal record and possibly even sending you to jail. That is why you need to speak with a qualified criminal defense attorney as soon as possible about your case. The attorneys at Aydelotte & Scardella Law LLC have successfully represented clients charged with homicide in Cherry Hill, Haddon Township, Camden, and throughout New Jersey. Call (856) 452-4820 or fill out the online contact form to schedule a consultation with a member of our legal team. We have an office located at 2653  Nottingham Way Ste 1 Hamilton, NJ 08619, in addition to offices located in Haddon Heights, NJ.
The articles on this blog are for informative purposes only and are no substitute for legal advice or an attorney-client relationship. If you are seeking legal advice, please contact our law firm directly.