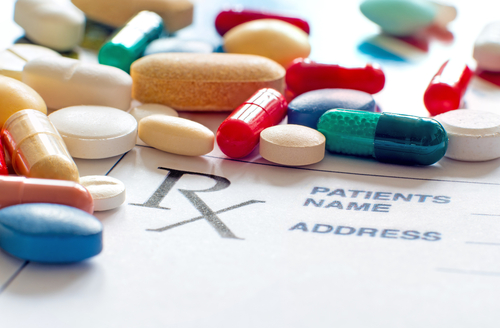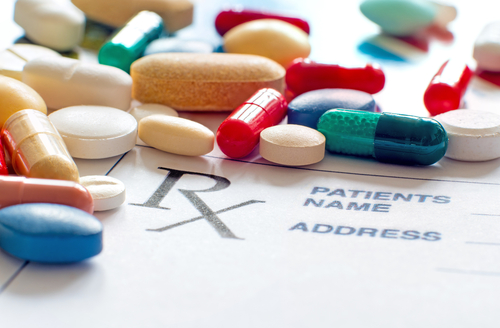 Incidents of prescription fraud have greatly increased in the past few years. This is partially attributable to the opioid crisis, where people have become addicted to the opioid painkillers prescribed by their doctors. When doctors end their patients' prescriptions without realizing they have become addicted to those drugs, people may become desperate and turn to prescription fraud and forgery to obtain the drugs they have become dependent on. 
What Constitutes Prescription Fraud?
Under New Jersey law, it is illegal to obtain prescription drugs through any form of fraud, forgery, misrepresentation, or deception. Specifically, New Jersey's prescription fraud statute is codified in N.J.S.A. 2C:35-13.
The prescription fraud/forgery statute has three specific elements that the state must prove for a conviction:
A person obtained a controlled substance
The controlled substance was listed on New Jersey's schedules of controlled dangerous substances
The person committed fraud, deception, or misrepresentation to obtain the controlled substance.
Examples of conduct that may constitute prescription fraud include:
Forging a doctor's prescription
Stealing prescription blanks
Altering a legitimate prescription to change the dosage or quantity
Forging prescription blanks, or fraudulently certifying the destruction of blanks
Seeing multiple medical providers and falsely representing what drugs you have been prescribed
Impersonating medical providers to call in a prescription
Prescribing drugs for reasons other than the treatment of a legitimate medical condition
Criminal Penalties for a Prescription Fraud Conviction
Given how seriously prescription fraud and forgery are treated in New Jersey, the penalties for a criminal conviction for the offense are equally severe. Prescription fraud and prescription forgery are technically separate offenses, but depending on the circumstances of a particular offense, may be charged together. Prescription fraud and prescription forgery have identical penalties of:
Imprisonment of three to five years
Fine of up to $50,000
Drivers' license suspension of at least six months
Because prescription fraud and prescription forgery are separate offenses, if you happen to be charged with both offenses you may face having the sentences for each offense run consecutive to one another; in other words, these penalties may be doubled.
If your fraud or forgery offense involves stealing prescription blanks, you can also be charged with third-degree theft. A conviction for third-degree theft carries a maximum sentence of:
Three to five years of prison time
Fine of up to $100,000
How a Criminal Defense Lawyer Can Help with a Prescription Fraud or Forgery Charge
If you are being investigated or have been arrested for or charged with prescription fraud or forgery, a criminal defense attorney can help you protect your rights and interests by:
Performing an independent investigation of your case rather than relying on the state's production of documents, which may uncover favorable evidence that can be used in your case
Explaining your legal rights and options and the potential sentence you may be facing in your case
Challenging the state's case, including moving to exclude evidence that was obtained in violation of your rights or is inadmissible under the rules of evidence
If appropriate, negotiating for a favorable plea agreement that allows you to return to your family and your life as soon as possible
Advocating your case to the judge and jury at trial if necessary
Contact an Experienced Audubon Drug Defense Attorney About Your Prescription Fraud and Forgery Drug Crime Charges in New Jersey
Have you been charged with a drug-related offense in New Jersey?  A drug crime conviction can carry with it heavy fines, jail time, and driver's license suspension!  That is why it is imperative that you speak with a qualified drug defense lawyer about your case. The lawyers at Aydelotte & Scardella Law LLC represent clients charged with use, possession, production, distribution, and related drug offenses in Cherry Hill, Haddon Township, Camden, and throughout New Jersey. Call (856) 452-4820 or fill out our confidential online contact form to schedule a free consultation about your case. We have an office located at 109 E. Atlantic Ave., Audubon, NJ 08106, in addition to offices located in Hamilton.
The articles on this blog are for informative purposes only and are no substitute for legal advice or an attorney-client relationship. If you are seeking legal advice, please contact our law firm directly.