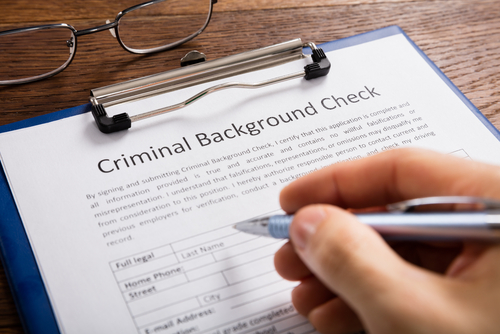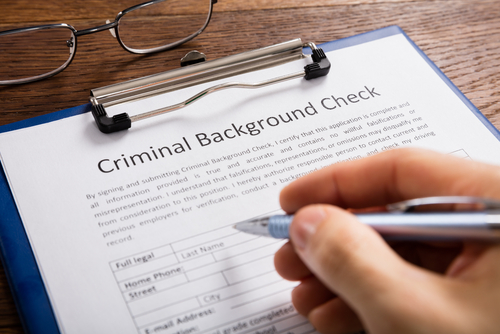 If you have been previously convicted of a disorderly persons offense in New Jersey, you may wonder how your conviction might affect your background check and subsequently your employment, housing, or educational prospects. Even though a disorderly persons conviction may have minimal consequences at the time of the conviction, a criminal record can negatively impact your life for years after a disorderly persons conviction. 
What Is a Disorderly Persons Offense?
In New Jersey, a disorderly persons offense (and the less serious petty disorderly persons offense) refers to a type of criminal offense that in other states is often called a misdemeanor offense. These offenses are less serious than indictable offenses in New Jersey, crimes that in other states are known as felonies.
A disorderly persons charge in New Jersey is usually heard in a municipal court. A conviction for a disorderly persons offense carries a maximum possible sentence of up to six months in jail and/or a fine of up to $1,000.
Common disorderly persons offenses in New Jersey include criminal mischief, shoplifting, and simple assault.
Read more: Most Common Juvenile Crimes Committed During The Summer
Do Disorderly Persons Convictions Show Up on Background Checks?
Like a felony/indictable offense, a disorderly persons conviction will also appear on your criminal record during a background check. With limited exceptions, a criminal record is permanent.
However, when a background check is performed by a private entity, such as a prospective employer or landlord, whether your disorderly persons conviction will show up on the background check may depend on how extensive or accurate the background check. A private party requesting a background check on you may only request records stretching back over a limited number of years. Some background check services don't search certain databases, which means the check may not request information from the database that has the record of your disorderly persons conviction.
Thus, although it is impossible to know whether your disorderly persons conviction will show up on a background check, you should assume that it will. Therefore, you should never falsely claim on an application that you have not been convicted of a disorderly persons offense or misdemeanor. If whoever you are applying to later discovers that you did have a conviction, you may have an offer of employment/housing/admission to an educational program withdrawn. Depending on the circumstances, you might even be charged with fraud or perjury.
Read more: What To Do if Your Employer Finds Out About Your DUI
How Do I Get a Disorderly Persons Offense Off My Record?
A disorderly persons conviction can follow you for the rest of your life. However, in New Jersey you may be able to expunge a disorderly persons offense from your record, if you meet certain legal criteria. Once a disorderly persons conviction is expunged from your record, it can no longer be accessed via a background check and, as a matter of law, you may not have to disclose that you were convicted of that offense. In certain circumstances, law enforcement and corrections agencies might still be able to access your disorderly persons record, so you might still have to disclose your conviction in your dealings with them.
You may become eligible to petition to expunge a disorderly persons conviction within three or five years after completing your sentence on the conviction, including paying all fines or serving the full term of probation. Expungement may not be automatic in your case, so it often helps to retain an experienced criminal defense attorney to help with your petition.
Contact an Experienced Audubon Criminal Defense Lawyer About Your Expungement Options in New Jersey
Were you arrested or charged with disorderly persons offenses in New Jersey? The consequences of a conviction could be severe, leaving you with a permanent criminal record and possibly even sending you to jail. That is why you need to speak with a qualified criminal defense attorney as soon as possible about your case. The attorneys at Aydelotte & Scardella Law LLC have successfully represented clients charged with disorderly persons offenses in Cherry Hill, Haddon Township, Camden, and throughout New Jersey. Call (856) 452-4820 or fill out the online contact form to schedule a consultation with a member of our legal team. We have an office located at 2653 Nottingham Way Ste 1 Hamilton, NJ 08619, in addition to offices located in Audubon.
The articles on this blog are for informative purposes only and are no substitute for legal advice or an attorney-client relationship. If you are seeking legal advice, please contact our law firm directly.