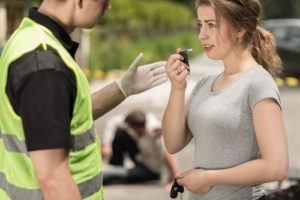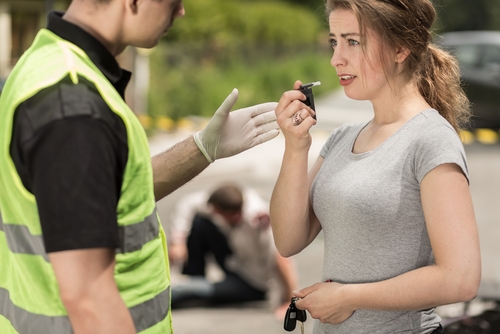 It is normal to feel afraid after being pulled over, especially if you recently consumed a few alcoholic drinks. Your first reaction may be to refuse the breathalyzer or blood sample that the police officer requests in an attempt to forgo legal charges. Unfortunately, this is not how it works.
Refusing to perform a breathalyzer or provide a blood sample can actually get you into more trouble.
Knowing Your Hamilton Township Rights
It is important to know your rights so you can be prepared if you are pulled over. A police officer may first request that you complete a field sobriety test. It is your decision to refuse this test. However, keep in mind that the officer may then request a breathalyzer or blood sample test. These tests measure the amount of blood alcohol in your blood.
Implied consent is a term that is often used by New Jersey legal professionals. When you choose to operate your vehicle on New Jersey's roads, you are essentially implying consent that you will agree to breath testing if you are pulled over for suspected DWI or DUI. Failing to agree to these tests can result in additional legal charges on top of any existing ones.
Consequences of Refusing to Test
While it might seem like you can avoid legal charges if the state does not have access to your BAC levels at the time of the arrest, this is not the case. In most cases, you will receive the same penalties as if you have a DWI. Additionally, you may also receive additional legal consequences for refusing to test.
Common Debates Among Testing Refusal
Whether or not you should refuse a breathalyzer or blood sample test is a common debate. While there are some defenses that may back up a breath test refusal, it is also possible that it could land you in even worse of legal trouble. A refusal to test or submit a blood sample can lead to:
Suspended license
Legal fines
Required installation of an ignition interlock device
Alcohol classes
Counseling
Probation
Because of New Jersey's implied consent laws, there is usually no benefit to refusing to take a test.
Implied consent and the many unique situations that can surround a refusal to test can lead to a complicated legal case. Some factors including health or age may prevent you from successfully testing. Additionally, in most cases, an officer is not allowed to take a blood sample without consent.
Because of the complexities of the case, it is important to discuss the details with a lawyer who is familiar with New Jersey DWI/DUI laws and how they relate to a refusal to test.
Contact an Experienced DUI/DWI Defense Attorney About Your Refusal to Test Charges in New Jersey
Have you been charged with a DWI or DUI or a refusal to test or offer a blood sample in New Jersey? A refusal to test conviction could leave you with a permanent record, and it could result in your driver's license being suspended for a very long time. That is why it is imperative that you speak with a qualified DWI defense lawyer about your case. The lawyers at the Law Offices of Lauren E. Scardella represent clients charged with drunk driving, breath test refusal, and related offenses in Hamilton, Trenton, Ewing, Lawrence, Princeton, East Windsor, West Windsor, Hopewell, and Robbinsville and throughout New Jersey. Call 609-587-1144 or fill out our confidential online contact form to schedule a free consultation about your case. We have an office located at 2653 Nottingham Way, Hamilton Township, NJ 08619.
The articles on this blog are for informative purposes only and are no substitute for legal advice or an attorney-client relationship. If you are seeking legal advice, please contact our law firm directly.