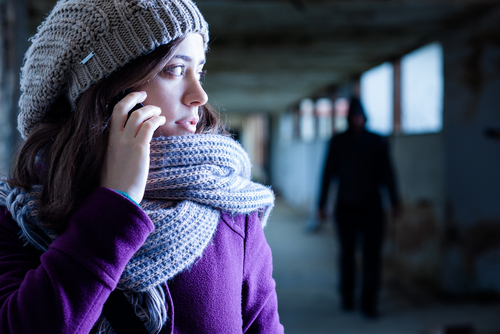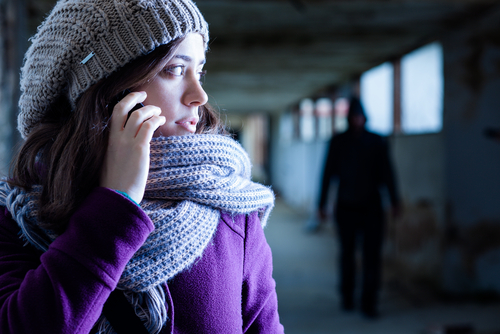 Stalking is considered a serious crime in New Jersey. Even one conviction for stalking can lead to serious penalties, while successive convictions for stalking will result in enhanced sentencing. If you have been arrested for or charged with stalking, you need an experienced criminal defense attorney to help you protect your legal rights and advocate for your freedom and future. 
What is Stalking?
Although you might think that stalking involves physically following an individual, in New Jersey stalking is more broadly defined. The stalking statute under New Jersey law is codified at N.J.S.A s. 2C:12-10, which says:
"A person is guilty of stalking, a crime of the fourth degree, if he/she purposely or knowingly engages in a course of conduct directed at a specific person that would cause a reasonable person to fear for his/her safety or the safety of a third person or suffer other emotional distress. A person is guilty of a crime of the third degree if he/she commits the crime of stalking in violation of an existing court order prohibiting the behavior. A person who commits a second or subsequent offense of stalking against the same victim is guilty of a crime of the third degree. A person is guilty of a crime of the third degree if he/she commits the crime of stalking while serving a term of imprisonment or while on parole or probation as the result of a conviction for any indictable offense (felony)."
Therefore, stalking can include more than simply following a person, and may include any behavior that causes reasonable distress to the victim. The statute specifically defines the term "course of conduct" as maintaining proximity through various methods, including maintaining physical proximity to the victim or even attempting to contact the victim through their family members and friends or through the internet. Using the internet to engage in stalking constitutes the separate offense of cyberstalking.
What Are the Penalties for a Stalking Conviction?
By default, stalking is charged as a fourth-degree crime, which carries a maximum sentence of up to 18 months imprisonment and a fine of up to $10,000. However, under certain circumstances stalking may be charged as a third-degree crime. A maximum sentence for a conviction for a third-degree crime includes a prison term of three to five years and a fine of up to $15,000. 
Penalties for Violating a Restraining Order
Following a conviction for stalking, one of the penalties imposed as part of the sentence may include a restraining order that precludes the perpetrator from having any further contact with the victim or attempting to contact the victim through any means, including contacting the victim's family or friends. 
If you intentionally or knowingly engage in behavior prohibited by the stalking statute, you will face a third-degree charge rather than the standard fourth-degree charge. If the order was issued under the Prevention against Domestic Violence Act, you may also face a charge of contempt for violating a court order.
Contact an Experienced Audubon Criminal Defense Lawyer About Your Stalking Charges in New Jersey
Were you arrested or charged with stalking in New Jersey? The consequences of a conviction could be severe, leaving you with a permanent criminal record and possibly even sending you to jail. That is why you need to speak with a qualified criminal defense attorney as soon as possible about your case. The attorneys at Aydelotte & Scardella Law LLC have successfully represented clients charged with stalking in Cherry Hill, Haddon Township, Camden, and throughout New Jersey. Call (856) 452-4820 or fill out the online contact form to schedule a consultation with a member of our legal team. We have an office located at 109 E. Atlantic Ave., Audubon, NJ 08106, in addition to offices located in Hamilton.
The articles on this blog are for informative purposes only and are no substitute for legal advice or an attorney-client relationship. If you are seeking legal advice, please contact our law firm directly.