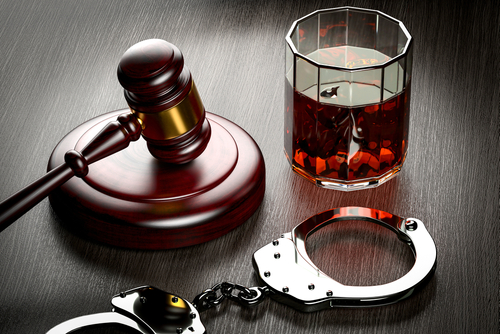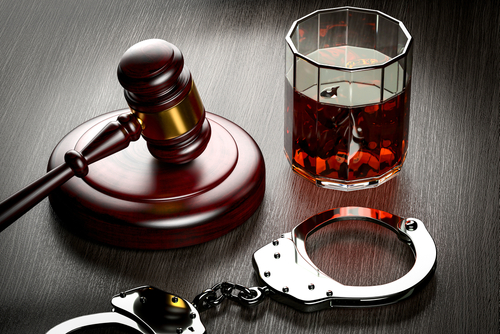 Although Thanksgiving is supposed to be an opportunity for relaxation and celebration, you may, unfortunately, find yourself under arrest for a crime over the Thanksgiving weekend. You may have been arrested for DUI after driving home from after-work drinks on Wednesday evening. Or you may have gotten into a serious fight at your Thanksgiving dinner. Whatever you were arrested for, here's what you can expect if you are arrested on Thanksgiving. 
Will You Be Immediately Released?
For certain minor, non-violent offenses, the arresting officer can choose to not take you to the police station but may instead issue you a summons and allow you to go. The summons informs you of the date that you must appear in court to address your charges.
However, if the officers take you to the police station for an arrest on Thanksgiving, your prospects of getting released within a couple of hours may not be great, depending on what you were arrested for and when you were arrested during the holiday weekend. Unfortunately, police stations operate with limited staffing, and courts are often closed for the entire holiday weekend. As a result, you may end up sitting in a holding cell until Monday morning or even longer. 
Arrest and Booking
If you are taken to the police station, you will be handcuffed, placed in a police cruiser, and driven to the station. At the station, your belongings will be confiscated. You will also be photographed for your arrest record and fingerprinted to confirm your identity and check to see if you have any other active warrants for your arrest. 
Being Detained
If the police choose not to release you after booking, you will be placed in a holding cell in the police station or at a municipal or county jail. Normally, you must be brought before the trial court within 24 hours of your arrest for your arraignment/first appearance. However, this 24-hour period does not include Sundays or holidays. In addition, the prosecutor can also request to detain you for another three days, not including Sundays or holidays. However, while in detention you can call an attorney, who may be able to negotiate for your release on a summons.
Arraignment/First Appearance
Eventually, you will have to appear in court for an arraignment, This will be your first appearance before the trial court. At the arraignment, the trial court will advise you of the charges against you, explain your rights (including your right to an attorney), and take your plea. If you plead guilty or no contest, the trial court may sentence you at the arraignment. But if you plead not guilty, the prosecution can choose to seek to continue detaining you until trial.
Pretrial Detention
If the trial court finds that you would pose a risk to the public if released or that you pose a risk of not appearing for future proceedings, the trial court can order you held in jail until your trial.
What to Do If You Are Arrested
If you are arrested over Thanksgiving, you should exercise your right to remain silent and your right to legal counsel. An experienced criminal defense attorney can help expedite your release from custody following your arrest.
Contact an Experienced Audubon Criminal Defense Lawyer About Your Arrest in New Jersey
Were you arrested or charged with a crime in New Jersey? The consequences of a conviction could be severe, leaving you with a permanent criminal record and possibly even sending you to jail. That is why you need to speak with a qualified criminal defense attorney as soon as possible about your case. The attorneys at Aydelotte & Scardella Law LLC have successfully represented clients in Cherry Hill, Haddon Township, Camden, and throughout New Jersey. Call (856) 452-4820 or fill out the online contact form to schedule a consultation with a member of our legal team. We have an office located at 109 E. Atlantic Ave., Audubon, NJ 08106, in addition to offices located in Hamilton.
The articles on this blog are for informative purposes only and are no substitute for legal advice or an attorney-client relationship. If you are seeking legal advice, please contact our law firm directly.