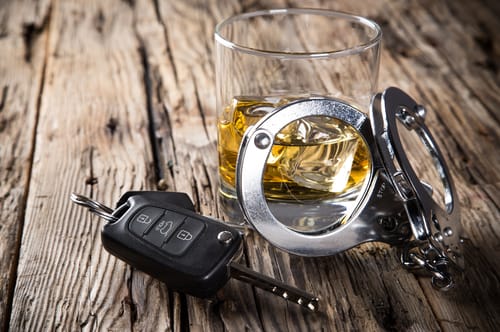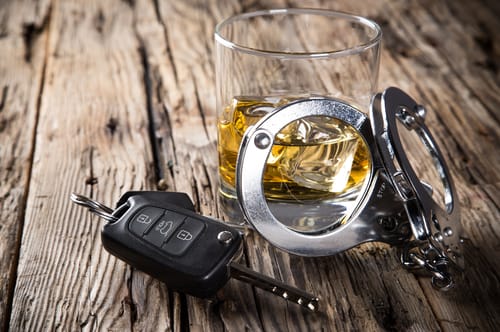 NY Politician Arrested for Drunk Driving
If you think it's only average joes that get arrested for DWIs, then you haven't been paying attention to the tabloids. On the last day of 2019, a Republican politician from New York was caught drinking and driving after he crashed his vehicle. He was arrested at the scene of the crime just weeks after warning the public not to drink and drive in a newspaper column. Learn more about what happened below.
NY Republican Arrested for DWI – Attempts to Use Wife as Defense
According to reports, New York State Assembly's minority leader, Brian Kolb was driving home on December 31st. His wife was with him when he reportedly drove his SUV right into a ditch. The couple called a tow truck, but when the tow truck driver arrived the politician began blaming his wife. The tow truck driver noticed that no other cars were in the area when the crash occurred.
Shortly later, the police arrived. Suddenly, the Republican changed his tune. He stopped blaming his wife and owned up to being the driver when the crash occurred. He also admitted to police that he had consumed about four or five cocktails before he got behind the wheel. The police were not too surprised because Mr. Kolb reportedly had bloodshot and glassy eyes. When a breathalyzer was issued, Kolb was twice the legal limit.
As a result, Kolb was arrested and charged at the scene. Since his arrest was made public, Kolb has released a statement. He expressed his regret over his actions and also confirmed to the public that he'll be seeking professional help to overcome what happened. He's also stepped down from his role as the New York State Assembly's minority leader.
Defense Strategies to Use in a DWI Case
As you can imagine, using your wife as a defense strategy is never a good idea when you've been charged with a DWI. Kolb realized that fact as soon as the police arrived. If you've been charged with such a serious crime, then you'll need to come up with an effective defense strategy. Kolb has stated that he's seeking out professional help, which is a great step if you've been charged with a DWI. It shows the court that you realize your mistake, and you're taking steps to prevent a similar occurrence in the future. If you're looking to build a solid defense, then it's advised you reach out to a criminal defense lawyer as soon as possible.

Contact an Experienced Hamilton DWI Defense Attorney About Your Drunk Driving Charges in New Jersey
Have you been charged with a DWI or DUI offense in New Jersey? A drunk driving conviction could leave you with a permanent record, and it could result in your driver's license being suspended for a very long time. That is why it is imperative that you speak with a qualified DWI defense lawyer about your case. Aydelotte & Scardella Law LLC represents clients charged with drunk driving, breath test refusal, and related offenses in Hamilton, Ewing, Robbinsville, Trenton, and throughout New Jersey. Call 609-372-5285 or fill out our confidential online contact form to schedule a free consultation about your case. We have an office located at 2653 Nottingham Way STE 1, Hamilton, New Jersey.
The articles on this blog are for informative purposes only and are no substitute for legal advice or an attorney-client relationship. If you are seeking legal advice, please contact our law firm directly.