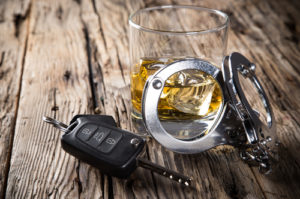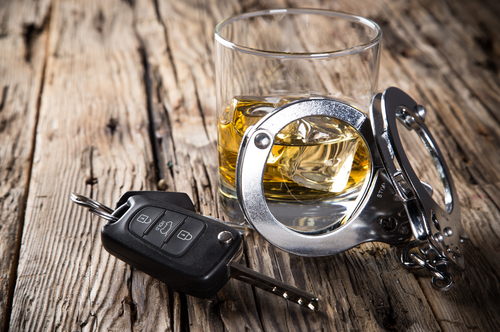 Anytime you see flashing red or blue lights behind you, it's important to safely pull off the road. In most cases, the police cruiser or emergency vehicle will speed past you on its way to an emergency, but sometimes the officer is signaling for you to pull over because you have made a driving error. It's imperative for all motorists to know and understand their rights during these traffic stops, especially when you are suspected of driving while under the influence or another crime punishable by imprisonment. Below are some important steps to follow in the event you get pulled over for a suspected DUI.
Remain Compliant
It's frustrating to be pulled over, but keep in mind that the officers are only trying to do their job and keep the roadway safe for all motorists. Regardless of your guilt or innocence, remaining compliant with the officer's demands and respecting the authority that comes along with the badge will ultimately work in your favor. Below are some tips to help with the initial requests of the officer:
Do not pull over in an unsafe location
Never make sudden, erratic or suspicious movements
Stay courteous and remain helpful
Let the officer know if you need to search your glove compartment, purse or other areas for your license and registration
Never refuse to identify yourself
Honesty Versus Your Right to Remain Silent
While it's important to remain honest, it's also completely within your rights to refuse to answer any incriminating questions, even if the officer does not tell you so. Officers know that the average person is likely to incriminate themselves, so they often ask probing questions in the hopes that you will admit guilt. You do not have to answer any question that you don't want to but understand that the officer can still arrest you even if you don't admit your guilt.
Should I Refuse a Field Sobriety Test?
Regardless of your sobriety, you are never obligated to undergo a field sobriety test. Officers can easily use your results as evidence against you despite the subjectivity of such observations. Similarly, breathalyzer tests are often unreliable. You don't have to take these tests, but a breath test refusal may result in an automatic suspension of your license. Understand that if you are ultimately taken into police custody, you will be obligated by law to take a breathalyzer test once you arrive at the station.
Contact an Experienced Hamilton DWI Defense Attorney About Your Drunk Driving Charges in New Jersey
Have you been charged with a DWI or DUI offense in New Jersey? A drunk driving conviction could leave you with a permanent record, and it could result in your driver's license being suspended for a very long time. That is why it is imperative that you speak with a qualified criminal defense lawyer about your case. Attorney Lauren Scardella represents clients charged with drunk driving, breath test refusal, and related offenses in Mercer County, Middlesex County, Monmouth County, Burlington County, and throughout New Jersey. Call 609-372-5285 or fill out our confidential online form to schedule a free consultation about your case. We have an office located at 2653 Nottingham Way STE 1, Hamilton, NJ.
The articles on this blog are for informative purposes only and are no substitute for legal advice or an attorney-client relationship. If you are seeking legal advice, please contact our law firm directly.