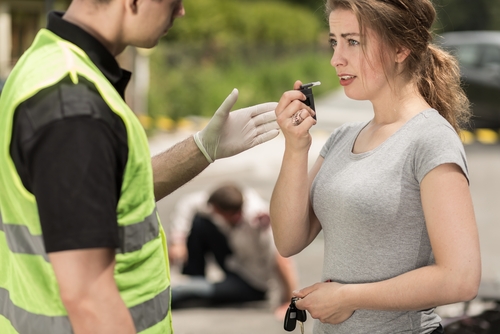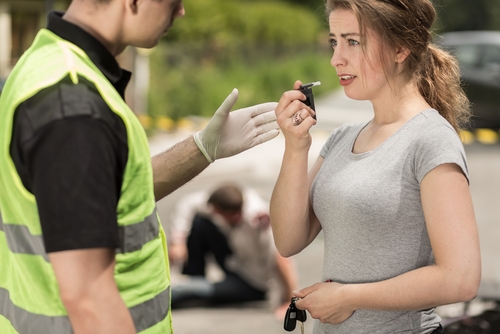 Do you think celebrities and TV stars are above the law? While they may get away with some crimes, driving under the influence isn't one of them. This month, yet another reality TV star was caught drinking and driving in Florida. Get all the details below.
Reality TV Star Gets DUI in FL
Jubilee Sharpe got her fifteen minutes of fame while competing on the reality TV show The Bachelor. But on Sunday, February 16, 2020, her temporary stardom didn't help her get out of facing criminal charges, though.
According to authorities, they became aware of the situation when the suspect reportedly crashed her car. No other vehicles were involved. When the police arrived, Sharpe was still in the driver's seat of her car. She told the officer that she didn't exactly remember what happened, and then she admitted to drinking a few beers before she got behind the wheel.
The officer immediately took note of her slurred speech, bloodshot eyes and the scent of alcohol on her breath. After a short field sobriety test, she was arrested and taken to the county jail. Sharpe refused to take a breathalyzer at least twice. She later shared a joke about the incident on her social media account.
Penalties for a DUI Charge in NJ
If you ever get charged with a DUI, then it's crucial not to post about it on social media after the fact. Not only are you admitting your guilt, but you're also showing the court and judge that you're not remorseful about your actions.
DUI charges are nothing to scoff at. In New Jersey, first-time offenders are subject to the following penalties:
Mandatory ignition interlock device in your vehicle
Possible loss of license
Fines and penalties up to $1,000
Possible imprisonment for up to 30 days
Mandatory alcohol education courses: 12 to 48 hours
If you're facing these potential penalties, then it's advised that you seek out legal counsel right away. An attorney can help you determine your legal options and ensure that you reach the best possible legal outcome.
Contact an Experienced Hamilton DWI Defense Attorney About Your Drunk Driving Charges in New Jersey
Have you been charged with a DWI or DUI offense in New Jersey? A drunk driving conviction leaves you with a permanent record on your driving history, and it could result in your driver's license being suspended for a very long time. That is why it is imperative that you speak with a qualified DWI defense lawyer about your case. The lawyers at Aydelotte & Scardella Law LLC represent clients charged with drunk driving, breath test refusal, and related offenses in Mercer County, Camden County, Burlington County, and throughout New Jersey. Call 856-452-4820 or fill out our confidential online contact form to schedule a free consultation about your case. We have an office located at 2653 Nottingham Way STE 1, Hamilton, NJ 08619 in addition to offices located in Audubon.
The articles on this blog are for informative purposes only and are no substitute for legal advice or an attorney-client relationship. If you are seeking legal advice, please contact our law firm directly.