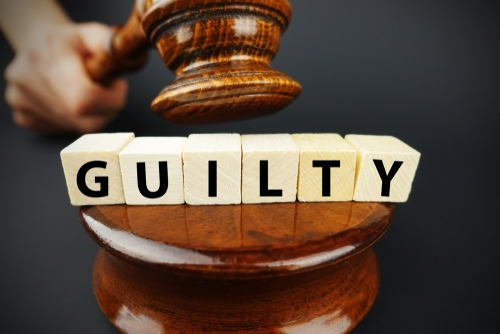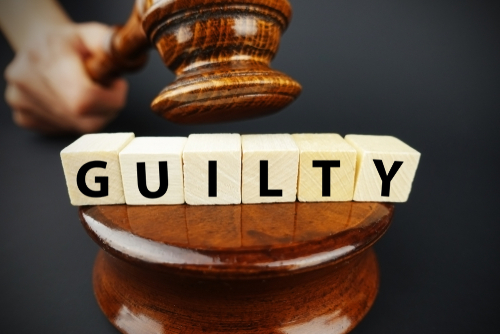 A South Jersey police officer has pled guilty to simple assault and has agreed to forfeit his position.
South Jersey Police Officers Pleads Guilty to Improperly Using Pepper Spray
Ryan Dubiel, who was an officer with the Woodlynne police department, was charged following an incident that occurred in June. Dubiel and fellow officers were at a home in Woodlynne investigating a trespassing report when Dubiel deployed his pepper spray against two teenagers.
Following review of statements and body camera footage, prosecutors determined that Dubiel's use of pepper spray against the teens was inconsistent with New Jersey's use-of-force policy for police officers and was otherwise not justified under the circumstances.
As part of his plea agreement, Dubiel pled guilty to a charge of simple assault and was sentenced to a year of probation. Dubiel also agreed to forfeit his law enforcement position and was barred by the court from having any contact with the victims.
Read more: How Do Criminal Defense Attorneys Lessen or Dismiss Charges for Clients?
Criminal Charges That Can Be Brought for Improper Use of Pepper Spray
In New Jersey, pepper spray is considered a weapon but may be legally carried provided a person meets all the following conditions:
Be 18 years or older
Have no prior criminal convictions
Be carrying the spray for personal self-defense
Carry a pepper spray container of no more than three-quarters of an ounce
Carry pepper spray only capable of causing temporary discomfort or disability
Failing to meet all these requirements can lead to a disorderly persons criminal charge. In addition, pepper sprays that are ordinarily capable of causing serious or fatal injury are considered firearms under New Jersey law and subject to the state's firearms laws.
Although people can lawfully carry pepper spray as a means of self-defense, improperly deploying pepper spray against another person can result in criminal charges, including simple assault or aggravated assault.
Under New Jersey law, simple assault is defined as:
Attempting to cause, or knowingly or recklessly causing injury
Negligently causes injury with a deadly weapon
Attempting through physical menace or threat to put someone in fear of imminent injury
Aggravated assault may be charged when someone:
Recklessly causes or attempts to cause bodily injury with a deadly weapon
Attempts to cause serious injury, or purposely, knowingly, or in a reckless situation causes serious injury
Recklessly points a firearm at another injury, leading to injury, regardless if the firearm is real or not, or is loaded or unloaded
Read more: When Should I Hire a Criminal Defense Attorney?
Consequences of an Assault Conviction in New Jersey
Simple assault is charged as a disorderly person offense, which carries a potential sentence of up to six months in jail and a possible fine of up to $1,000.
Aggravated assaults are charged as indictable offenses, also known as felonies, with the grading of the charge ranging from fourth-degree up to second-degree, depending on the circumstances of the offense. A conviction can carry a sentence ranging from up to 18 months in prison and a fine of $10,000 for a fourth-degree conviction, to up to 10 years and a fine of up to $150,000 for a second-degree conviction.
How a Criminal Defense Lawyer Can Help
If you are charged with assault or another crime arising from the use of pepper spray, a criminal defense attorney can help you face your charges, including asserting self-defense as a factual and legal defense to your charges, if applicable. An attorney can also challenge the sufficiency of the prosecution's case to have your charges reduced or dismissed. Finally, an attorney can also help you negotiate a possible plea agreement that will allow you to avoid the most serious consequences of your charges.
Contact an Experienced Hamilton Township Criminal Defense Lawyer About Your Assault Charges in New Jersey
Were you arrested or charged with assault in New Jersey? The consequences of a conviction could be severe, leaving you with a permanent criminal record and possibly even sending you to jail. That is why you need to speak with a qualified criminal defense attorney as soon as possible about your case. The attorneys at Aydelotte & Scardella Law LLC have successfully represented clients charged with assault in East Windsor, West Windsor, Hopewell, Robbinsville, and throughout New Jersey. Call 609-372-5285 or fill out the online contact form to schedule a consultation with a member of our legal team. We have an office conveniently located at 2653 Nottingham Way, Hamilton Township, NJ 08619 as well as Audubon, NJ. 
The articles on this blog are for informative purposes only and are no substitute for legal advice or an attorney-client relationship. If you are seeking legal advice, please contact our law firm directly.