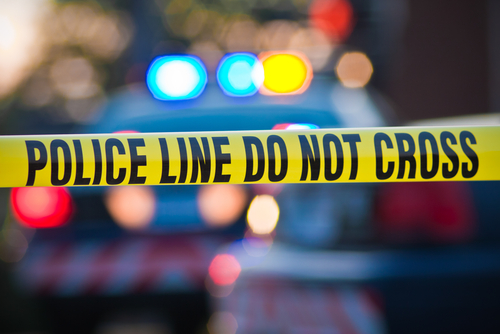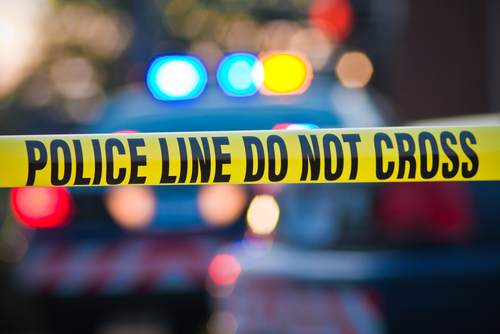 John Menendez, 23, a corrections officer in New Jersey was recently arrested after allegedly admitting to killing his girlfriend and her best friend after they returned from vacation.
On Tuesday, February 16, 2021, law enforcement discovered the bodies of Anna Shpliberg and Luiza Shinkarevskaya, both of whom were found with gunshot wounds. Shpilberg, 40, and Menendez were reportedly in a relationship when she and her four close friends decided to take a vacation in Cancun, Mexico over the Valentine's Day holiday.
According to the police report, Menendez was angry that Shpliberg went on vacation without him and that many of his phone calls went unanswered while she was away. When he arrived at the Newark Liberty International Airport to pick up the women, he allegedly shot them.
The Arrest
After the shooting, Menendez reportedly walked up to a police officer and allegedly confessed to killing both women. In an affidavit obtained by the New York Post, Mr. Menendez told the officer, "I killed both of them – just arrest me, bro."
Menendez was booked by the Essex County Department of Corrections and charged with first degree murder and two counts of possession of a firmarm for unlawful purposes. 
Read more: NJ Man Murders His Wife Before Turning Gun on Himself
What Are the Penalties For First Degree Murder in New Jersey?
It goes without saying that first-degree murder charges are extremely serious. If Mr. Menendez is convicted of first degree murder, he faces 30 years to life in prison. In most cases, an individual must serve their full 30 years before becoming eligible for parole. Depending on the circumstances of the case, individuals convicted of first degree murder may never become eligible for parole. 
Read more: How Do Criminal Defense Attorneys Lessen or Dismiss Charges for Clients?
What Are the Penalties For Possession of a Firearm for Unlawful Purposes in New Jersey?
The penalties for this particular type of crime depends on the type of weapon that was used, the severity of the crime that was committed and whether or not the individual who committed the crime has any prior convictions. In most cases, possession of a weapon for unlawful purposes is punishable by five years in jail and up to $15,000 in fines. 
Read more: What You Need to Know About Weapons Laws in New Jersey
Contact An Experienced Trenton Criminal Defense Lawyer About Your Weapons Charges In New Jersey
Were you arrested or charged with a weapons offense in New Jersey? The consequences of a conviction could be severe, leaving you with a permanent criminal record and possibly even sending you to jail. That is why you need to speak with a qualified criminal defense attorney as soon as possible about your case. The attorneys at Aydelotte & Scardella Law LLC have successfully represented clients charged with gun crimes in East Windsor, West Windsor, Hopewell, Robbinsville, and throughout New Jersey. Call 609-372-5285 or fill out the online contact form to schedule a consultation with a member of our legal team. We have an office conveniently located at 2653 Nottingham Way, Hamilton Township, NJ 08619 as well as Audubon, NJ. 
The articles on this blog are for informative purposes only and are no substitute for legal advice or an attorney-client relationship. If you are seeking legal advice, please contact our law firm directly.