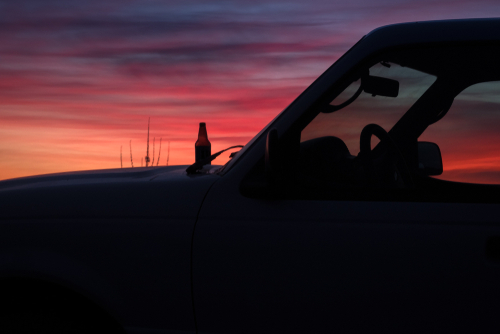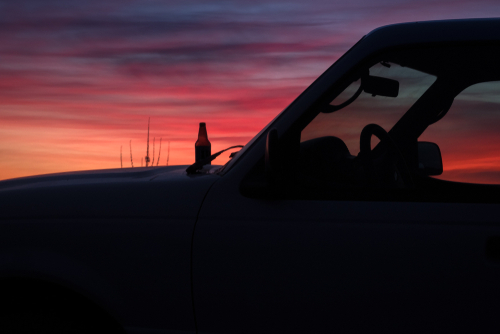 Sam Hunt Arrested in Nashville
You see it in the news more and more lately. Yet another music star has been arrested for driving under the influence. Sam Hunt, a well-known country singer, was stopped by police after putting other motorists in danger in Nashville. How did police determine he was under the influence? What happens if you get behind the wheel after drinking in New Jersey? Learn all the answers below.
Country Star Sam Hunt Arrested for DUI
According to initial reports, Sam Hunt's vehicle was spotted swerving and crossing the center divide numerous times. Nearby police initiated a stop, and that's when they were immediately hit with the strong scent of alcohol. They also observed that the country star's eyes were bloodshot, and two empty beer cans were thrown about the passenger seat.
The officer asked Hunt for his license and registration. Hunt instead produced a credit card from his wallet and admitted to officers that he had been drinking. Police immediately initiated a field sobriety test. It was determined that the singer had a blood alcohol content of .173. Police had no choice but to arrest the singer and detain him in jail for the night.
DUI Penalties in New Jersey
If you're stopped in New Jersey and accused of drinking while driving, will you get arrested like singer Sam Hunt? Driving While Intoxicated (DWI) is a crime in most states, but in New Jersey it is a motor vehicle offense. However, just as in the states where it is a crime, the offense always results in an immediate arrest, so you can expect to be handcuffed, booked and put into a holding cell for 12 hours unless someone can come pick you up from the police station.
Upon waking up, you'll likely be wondering how serious your DUI charges are. The penalties for this offense include:
Potential jail time
Fines ranging from $250 to $400
A loss of driving privileges
Ignition Interlock system
Alcohol abuse classes
If you've been arrested, then consider reaching out to an attorney for advice on what to do next.

Why Are DUI Consequences so Steep?
Many often wonder why the penalties for a DUI are so steep even for first-time offenders. It's important to consider how other's safety is put at risk when you get behind the wheel while intoxicated. In some cases, you may be able to take alcohol education courses instead of serving jail time. Reach out to an attorney to see if this option is possible in your situation.
Contact an Experienced Hamilton DWI Defense Attorney About Your Drunk Driving Charges in New Jersey
Have you been charged with a DWI or DUI offense in New Jersey? A drunk driving conviction could leave you with a permanent record, and it could result in your driver's license being suspended for a very long time. That is why it is imperative that you speak with a qualified DWI defense lawyer about your case. Aydelotte & Scardella Law LLC represent clients charged with drunk driving, breath test refusal, and related offenses in Hamilton, Mercer County, Middlesex County, Monmouth County, and throughout New Jersey. Call 609-372-5285 or fill out our confidential online contact form to schedule a free consultation about your case. We have an office located at 2653 Nottingham Way Suite 1, Hamilton, New Jersey 08619.
The articles on this blog are for informative purposes only and are no substitute for legal advice or an attorney-client relationship. If you are seeking legal advice, please contact our law firm directly.