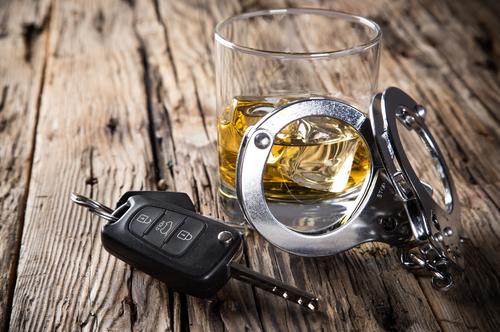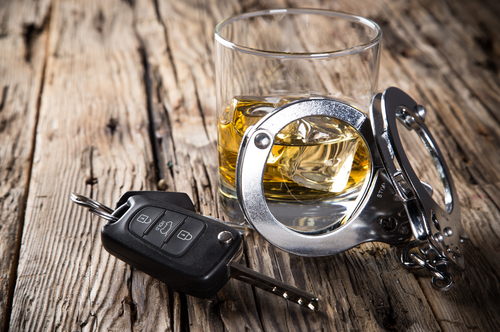 There are a few times of the year that lead to an increase in DUI arrests. The Thanksgiving holiday is one of them. More people travel home to celebrate the holiday with friends and family, and alcohol consumption may be a part of the celebrations. Additionally, many people have a long weekend off of work, meaning they are more likely to engage in drinking.
But a DUI arrest can put a damper on your holiday weekend, leading to jail time and a criminal record. Fortunately, you can follow these tips to avoid a DUI arrest:
Know your legal limit: In New Jersey, the legal BAC limit is 0.08%, but this doesn't mean that you should try to meet this limit. It is possible to be arrested if you are lower than that limit due to NJ law, which allows prosecutors to bring forward a case against you even if your BAC is below 0.08%. Additionally, many factors can impact your BAC, including medications or how much you have eaten before drinking.
Schedule transportation: Even if you intend to only drink a little, it may be a good idea to schedule transportation ahead of time. Some restaurants and bars offer complimentary rides home, so call ahead and find out if that option is available to you.
Download ride-sharing apps like Uber and Lyft, or if you already have them, check to make sure that your bank account information in the app is up-to-date.
Pick a designated driver: If you are going out to celebrate with a group, consider picking a designated driver ahead of time. This person agrees not to consume alcohol to ensure that everyone gets home safe.
Stay home: If you want to drink with friends and family to celebrate the holiday, consider staying home. You can order food in, take everyone's keys, and enjoy a night of entertainment, without having to worry about anyone getting a DUI.
Planning your transportation ahead of time is one of the best ways to avoid a DUI this Thanksgiving holiday. Once you have had a few drinks, you may forget the serious consequences that come with a DUI. Instead, schedule transportation ahead of time or ensure that you have a designated driver you trust.
Read more: Are Breathalyzer Results Accurate?
What to Do If You Are Arrested Over Thanksgiving Weekend
Being arrested is never a good time, but it can be even more frustrating over the long holiday weekend. You will have less access to resources and a more difficult time finding a lawyer who's working on Thursday or Friday.
However, it is important to reach out to a DUI lawyer as soon as possible. The consequences of a DUI in New Jersey can be harsh, including a suspended license, the requirement that you install an ignition interlock device (also commonly called a "breathalyzer") in your vehicle, required drinking and driving classes, and jail time. There may be defenses available that your attorney can use to help you avoid or minimize the consequences of a DUI depending on the circumstances of your case.
This holiday, please drink responsibly. Don't let one night of entertainment ruin the rest of your life or someone else's life. When you're dealing with DUI charges, you need an experienced lawyer who is not only familiar with New Jersey laws but who is also willing to fight for you.
Read more: How Long Will A Drunk Driving Charge Stay On My Record In New Jersey?
Contact an Experienced Trenton DWI Defense Attorney About Your Drunk Driving Charges in New Jersey
Have you been charged with a DWI or DUI offense in New Jersey? A drunk driving conviction stays on your driver's abstract permanently, and it could result in your driver's license being suspended for a very long time. That is why it is imperative that you speak with a qualified DWI defense lawyer about your case. The lawyers at Aydelotte & Scardella Law LLC represent clients charged with drunk driving, breath test refusal, and related offenses in Hamilton, Trenton, Ewing, Lawrence, and throughout New Jersey. Call 856-452-4820 or fill out our confidential online form to schedule a consultation about your case. We have an office located at 2653 Nottingham Way, Hamilton, NJ 08619.
The articles on this blog are for informative purposes only and are no substitute for legal advice or an attorney-client relationship. If you are seeking legal advice, please contact our law firm directly.